Sure-Grip Skate Company
We talked to Jim Ball at Sure-Grip Skate about what's new with Sure-Grip as we get ready for the fall season.  Here are some highlights.
They're working very hard to try to get as much product out as possible.  They're working late, they're working on Saturdays, they're doing everything they can to get shipments of product in from China and then once the products arrive, they're pushing hard to get everything mounted, assembled, and on to us.  Nobody saw this surge coming, but they're cranking out skates as fast as they can to try to meet the demand.  On the "glass half full" side of things, if you're going to have a problem, this is a great problem to have.
They have warned us that there might be some price increases coming.  The factories that make the skate parts are seeing stronger demand than ever before.  The shipping companies (boats from China as well as ground transportation here in the USA) are seeing record volumes and have already passed on price increases. Sure-Grip has not raised prices yet, they're going to hold them steady as long as possible, but do not be surprised if you see increases later this year.
One of the most popular skates right now is Sure-Grip's Fame skate.  They're working on doing the Fame in several new colors.  They've always had black and white, but look for several new boot colors to be available later this year.  We don't have pics or firm details yet, but as soon as we do, we will let you know.
If you're a customer of ours, we've got a simple order form for you can use (once we verify that you're a customer) to place an order for Sure-Grip's more popular models.  Supplies are pretty tight right now, but this way as soon as more become available you'll be the first to get a shipment.
LATE ADDITION – They just sent over a couple of pictures of products they're working on.  One is a colored version of the Fame skate and the other is two new color schemes for the Prism skates.  Please understand that these aren't final version yet, we don't have dates, prices, etc.  But definitely two interesting possibilities from Sure-Grip to be looking for soon.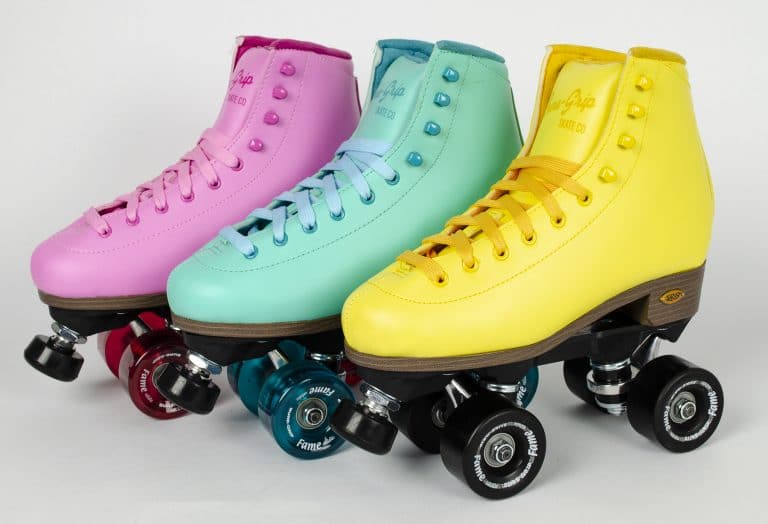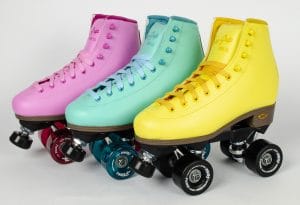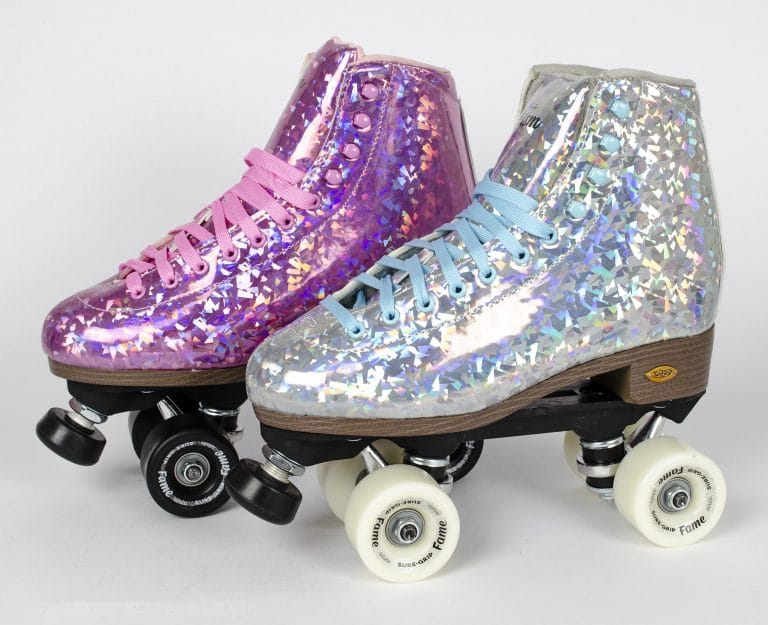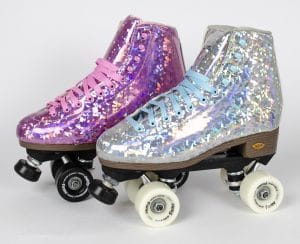 VERIFIED – This info on this page is designed for everyone to share with their customers.  Because of that, we are not including pricing, order forms, discount programs, etc.  If you are an existing customer and would like more info sent to you, we can do that, we just need to verify that you're eligible.  The easiest way is to get us your account number and a recent invoice number.  Both of those are printed on any recent invoice or statement.  Just email the verification info to us (info@seskate.com) and we'll reply back with several files that will include the important info.