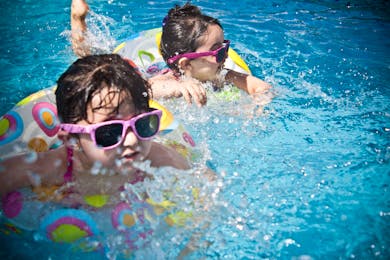 Roller skating is a fantastic summer activity for kids, but surprisingly, some skating rinks are not making the most of this perfect pairing. Check out these marketing tips for skating rink owners to help you get more customers through the door this summer, from our team at Southeastern Skate Supply. 
Summer Marketing Ideas for Skating Rinks
Start early
Plant the seeds for summer attendance while school is still in session. Roller skating is a healthy activity for kids that improves strength, endurance, and balance, making it a great field trip option. Make sure the schools in your community know that you offer skating field trips, and consider teaming up with local schools to reward students for good report cards. This will raise awareness with kids and parents so your rink will be top of mind when they're thinking about things to do once school's out. 
Get the word out
There are lots of ways to market your skating rink, including: 
Submit your events to the local community calendar websites or print media in your town or county. Depending on your area, there may be several newspapers, local interest or parenting magazines, tourism/chamber of commerce publications, parenting blogs, etc. that would be willing to add you to their event calendars for free. 

See if you can get the local news station or radio station to do a remote broadcast from your skating rink during an event. 

Cross promote with another business. Consider teaming up with a local business like an ice cream parlor or car wash; when someone brings in their receipt from your partner business they get 10% off admission and vice-versa. 
Give them an extra incentive
Obviously roller skating is a draw all on its own, but when competing for summer crowds, it doesn't hurt to up the ante. Consider running limited time summer specials that families will want to take advantage of before school starts back. Offer package deals that make your rink an attractive place to spend the day, like an admission, lunch, and arcade token combo. 
When marketing your skating rink for summer, remember to focus on the benefits of roller skating for kids – it's active, it's social, and best of all, it's INDOORS! No sunscreen or bug spray required. 
Make sure you're stocked up for summer crowds with rink equipment and signage, food items for the snack bar, and prize counter novelties. You can find it all at Southeastern Skate Supply!