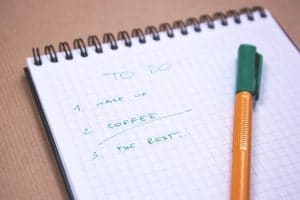 Normally this would be the season for spring cleaning, but with the global COVID-19 pandemic, nothing is normal. More and more communities throughout the U.S. are being forced to undergo lockdowns, quarantines, shelter-in-place, or social distancing, and it's taking a toll not only on individuals, but also on small businesses like those in the Family Entertainment Industry. Many skating rinks and other FECs are closed until further notice, and our hearts go out to them and their employees.
While we all hope for swift reopenings, there are some things you can do to make use of the hiatus and ensure that you are 100% prepared to welcome guests back when the time comes. If you're able, consider working on these spring cleaning ideas for skating rinks. 
Skating Rink Refresh Ideas
Clean, evaluate, and if needed, update equipment. 
Take advantage of the isolation to deep clean your facility. As you go, evaluate your equipment and fixtures, from rental skates to party tables, arcade games to indoor playground equipment. Write down any items that need repairs or replacement so you can add them to your to-do list or long term planning. 
Discover new music to add to your playlists.
Good music can get you through almost anything in life, so head to YouTube, Bandcamp, or Spotify and look for some great new (or new to you) music to add to your playlists. Consider making some special themed mixes for different holidays or seasons. 
Evaluate your pro shop sales.
Do you need to re-stock anything in your pro shop? Which skates are your top sellers? Consider which types of roller skates you need to order and any accessories you can stock as an upsell item. 
Give your redemption counter a makeover.
How long has it been since you've cleaned and organized your prize counter? With so many small odds and ends, it's a good idea to give your redemption counter a deep cleaning, followed by inventorying the contents. Make note of anything that you need to order from our sister site, Super Cool Stuff.   
Audit your concessions program.
This is also a good time to evaluate your concession sales and see where you need to make changes. Remember, customers love novelty, so consider adding a new menu item. You can even update existing menu items, like offering new pizza toppings or offering more dipping sauces to go with the fries and chicken tenders. 
Brainstorm new events and promotion ideas. 
When it's safe to reopen and people are able to leave their homes, there are going to be a lot of people who can't WAIT to go out and reunite with their friends. Make sure you're ready to come back with a bang by brainstorming new events and promotions to catch their attention and encourage them to make up for lost time by hanging out with friends or hosting a party. 
How are you using this unexpected downtime? We wish you all the best of luck in getting through this period and hope to see the fun times rolling again soon.