We just finished up with our annual tradeshow and we appreciate everyone that was able to attend and help make it so successful.  We thought it would be interesting to do some interviews with the different vendors that attended so that we can recap info for the rinks that joined us and also so that we could share with the ones that couldn't make it this year.  We did this last year and seemed to get some good feedback.  Please feel free to share any of these with your customers.
Our first interview is with Steven Ball from Sure-Grip Skate. . Â .
Q1 Tell us about the new Lo Ride plates you showed.  Who are they designed for and what kind of reaction did they receive?
Steven:  The Lo Ride plate is a very unique product and so far, everyone that saw it was really intrigued by it.  Most rinks mentioned that they had an adult night and most rinks were talking about the products they use.  Most rinks were looking at the Phenolic wheels and the Fo-Mac wheels.  I think the Adult market is growing and I think our new plate will meet a demand in this market.  Everyone seemed really excited about it and everyone was asking when it would be available.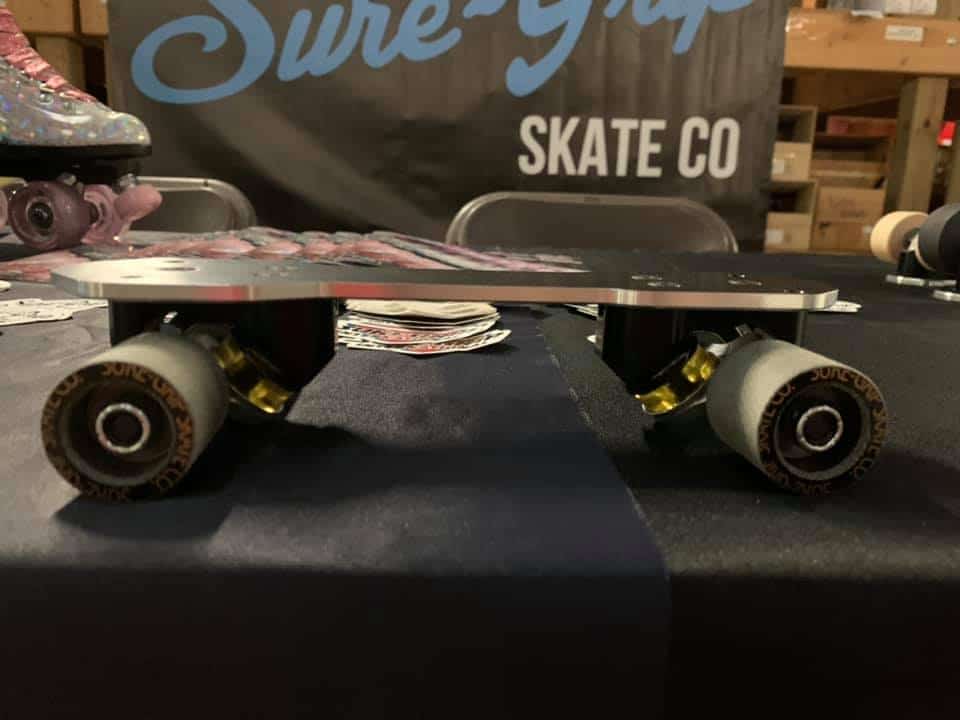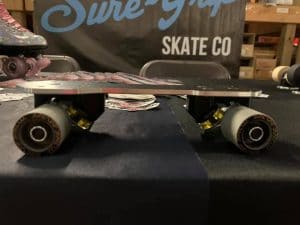 Q2 I know you've made a lot of improvements over the last couple of years to your rental skates.   At the show this year you showed several different boots.   Tell us more about what you're doing on the rental side of things.
Steven:  For rentals this year we are introducing a women's shoe.  This is obviously smaller than the normal rental.  I think rinks want to offer something that fits better for the skater.  I think the skating experience is most important to the rinks and will help retain skaters long term.  Having people enjoy the experience skating is our number 1 goal.
Q3 The tariff situation is getting a lot of attention in the press.  Has that impacted roller skates much to this point?  How hard is it to predict what impact that will have on prices for skates as we move forward?
Steven:  We are lucky in that we make a lot of our own products in our facility so the tariffs have not impacted our products much as other manufactures.  We have become more vertical in the recent past making more and more of our own products.  The quality from Asia is good but it will never be as good as we can make in the country.  With the tariffs potential to impact not only our industry but others as well puts us in a better position because we have the ability to make our own products.  It is really important for us to retain the quality that everyone has come to know from Sure-Grip.  Walking through our facility you can see exactly what we do and how we do it.  We are very proud of the what we do and what we plan to do.  The new Lo Ride for instance is made entirely in our facility.
Stay tuned for (hopefully) more interviews with more great people.