We received a big shipment from Roller Derby with a few new items that are now in stock.
The new version of the Comet skate is a high top, which is quite different from the speed Comet skates we're used to.  They come in black or white, both colors are in sizes 12J-5.  They still feature a lightweight plate and light up wheels, but the new boots are a very traditional looking high top design with a tan sole and heel.  We do still have a good supply of the lower cut Comet skates in stock too, these remain pretty popular and they're still available, so let us know which version you prefer when placing orders.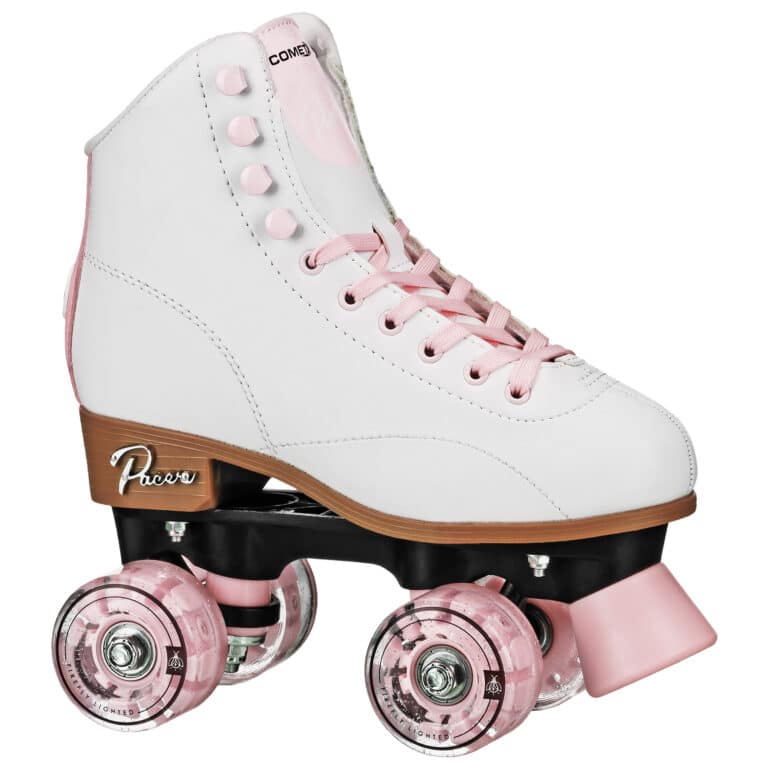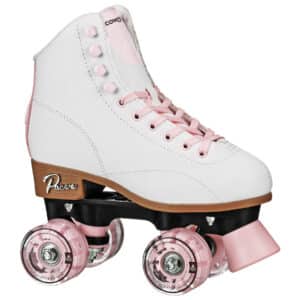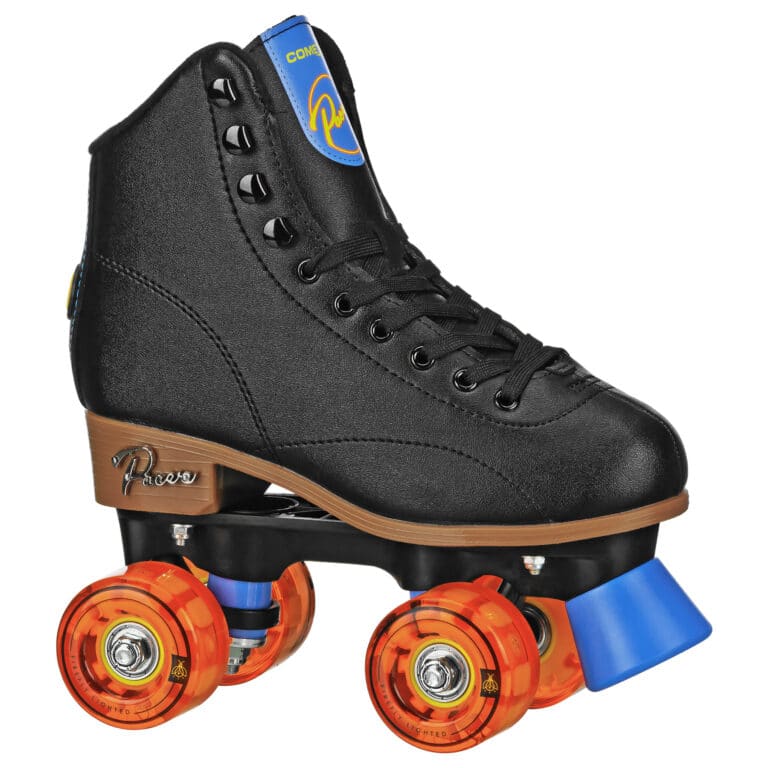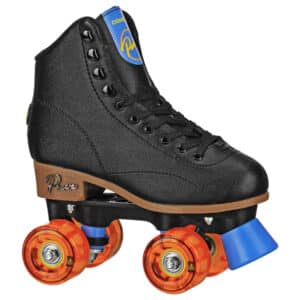 The new version of the Primo skate package also arrived.   The new boots look great, with a "cleaner" design in black or white with lace covers and a cinch strap around the back of the heel area for a secure fit.  The plates have 16 degree aluminum trucks.  They come with dance plugs, but they're the 5/8" size so you can add adjustable toe stops if you prefer.  The bearings are Gold-7 Race Rated.  These come in sizes 4-12 (but we have not received any of the white sz 4 yet).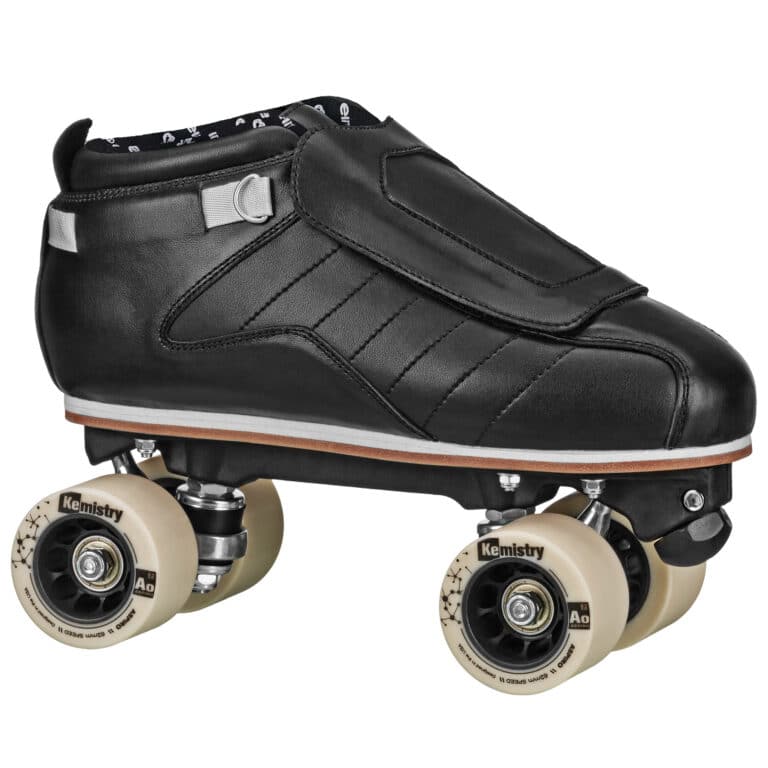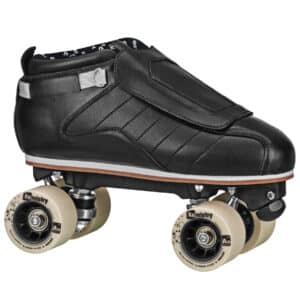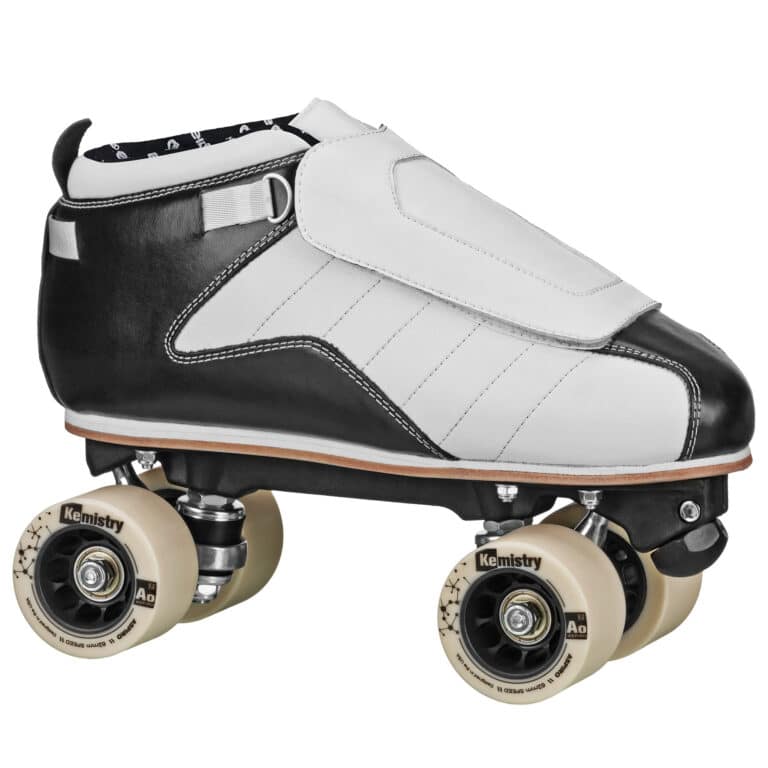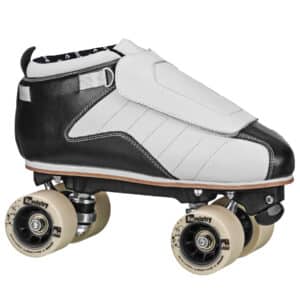 We also received the Elite Savoy skates.  These are a higher cut artistic style boot in black.  The plates are a polished aluminum with jump bars.  The wheels are white 57mm Kemistry Dream.  These come in sizes 4-13.