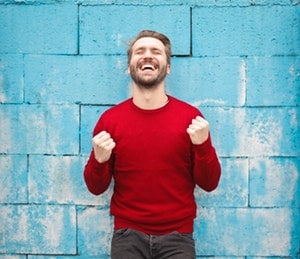 All you have to do is turn on the radio or walk into a big box store and you'll get it—the holidays are almost here. Thanksgiving is just weeks away and with it comes the official start of the holiday season. But before you plan your Turkey Day menu or your Black Friday shopping extravaganza, don't forget to take care of one important thing: Making an employee appreciation plan! 
Your employees are the eyes, ears, hands, and voices of your business on the front lines with customers everyday. Their behavior reflects on your business and helps to build your reputation, so it's important to hire wisely and empower your employees to do their very best. A big part of creating a strong and effective work environment is employee appreciation, and the holidays are the perfect time to let them know just how thankful you are for their hard work and dedication. 
Why is employee appreciation important? 
It's easy to think that employee appreciation is optional or less important than other parts of running your business, but don't underestimate the importance of recognizing employees for their performance. It turns out that there are a lot of actual business benefits to employee appreciation and recognition! 
Employees who feel recognized are more likely to feel that their workplace is fun and fulfilling. 

Happier employees equal less turnover for your business, which saves time and money on recruiting, hiring, and training. 

Employees who feel appreciated get along better with their coworkers, leading to better teamwork and smoother operations. 
3 Ways to Show Employee Appreciation
If you're looking for employee appreciation ideas for 2019, check out some of our ideas below. 
Be loud and proud.

When it comes to highlighting your team for their hard work, don't just keep it behind closed doors. Consider posting a photo and message in your facility or on social media. In fact, highlighting your team members on social media is a great way to say thanks while also showing your customers the human face of your business. 

Give them what they (really) want.

Let's be honest, company-branded clothing and swag might be nice, but they're also part of your marketing. If you really want to thank your employees, try to come up with gifts that fit their interests, or at least give them some choice. Visa or American Express gift cards are always appreciated, as are gift cards to retailers like Target, Amazon, etc. that allow the recipient to buy whatever they want. 

Style your staff.

If your employees are avid skaters (which they probably are if they work at a skating rink) you can even order every employee their own pair of roller skates. Let them know how much you'll pay towards a new pair of skates and let them

explore our catalog

. You can place your wholesale skate orders with us here at Southeastern Skate Supply, and not only will your employees look great, but they'll also be a rolling advertisement to customers who may want to buy their own skates instead of renting.