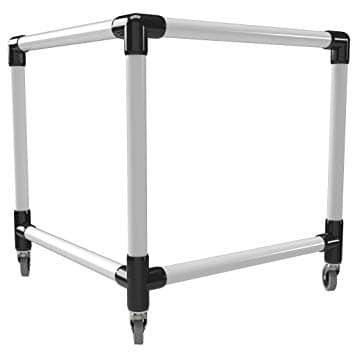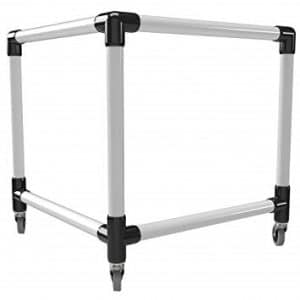 Skating is a great activity for people of all ages, but kids take to it especially well. Kids can actually start quite young – depending on the child and their level of coordination, sometimes children even as young as 2 or 3 can skate!
To make their first attempt at skating an enjoyable experience, start young kids off with Skate Mates! They'll be able to practice their skills while still having some stability – similar to training wheels on a bike. Trainers are also a great way to bring in a little extra money in by charging an additional rental fee. They can be especially profitable if you plan a few events catering to preschool aged children.
What are Skate Mates Skate Trainers?
Skate trainers help younger skaters feel confident on the rink by adding a little extra stability. Essentially, Skate Mates are like little podiums on wheels that come in 4 sizes (X-Small, Small, Large, and X- Large). The skater stands inside the right angle of the trainer so that they can put each hand on the sides of the trainer. The skater can then push the trainer around the rink with them to help stay stable and get comfortable being on the rink.
Make sure your skate center is well stocked with all the latest skates, skating rink equipment, and novelty toys for your prize center! Don't forget to sign up for our newsletter to stay up to date on all the latest styles, industry news, and everything you need to know to keep your skating center running smoothly. And don't forget the  Skate Mates Skate Trainers!