The Sure-Grip GT50 Plus Light Up skates are now in stock. Our first shipment was fairly small; they might not last a long time, so if you're interested try to get an order in quickly.
This skate is very similar to the traditional GT50, but the soles are unique. They're clear, with LED lights built into the sole. By pushing a button you can cycle through several different light up options, with different color lights, blinking lights, or lights that change colors. The LED lights are rechargeable via a USB cord.
The skate comes in black, sizes 4-10.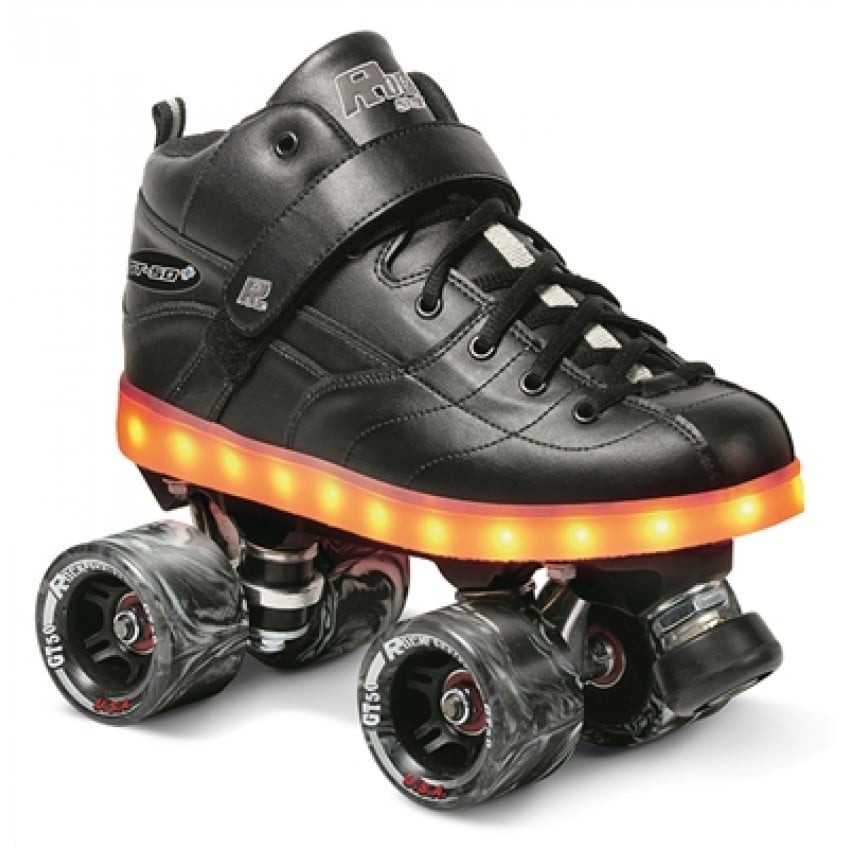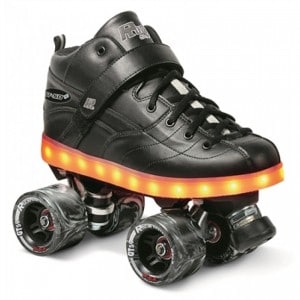 We've got a link to a video that shows the skate in action available here.