Can you believe we're only a month out from the 2016 RSA Convention? We're so excited, and you should be too! We're going to go over a brief event preview, what to expect, and what we're doing leading up to this fantastic annual event!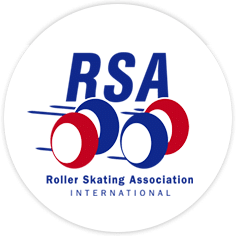 What is the RSA Roller Skating Industry Convention And Trade Show?
In a nutshell, the RSA Convention is a week long event in Las Vegas, NV where skating center operators, owners, coaches and roller skating experts can learn, share knowledge and experiences, and become educated about the industry in an education and recreational way! Attendees will socialize with different organizations. This includes going to seminars and listening to guest, keynote, comedian and professional speakers in the industry. By experiencing these different events, you'll find incredible ways to improve your business, learn how to reach customers and get up to speed on everything happening in the industry! There are all inclusive meals, presentations, seminars and interactive events that will foster a ton of creative ideas and practices to take back to your own business.
How are we preparing? 
In preparation for this huge event, we're going to local chapter meetings put on by RSA members! These seminars are based on a variety of topics, including social media, birthday parties, insurance, etc.
Here is what our calendar looks like up until RSA!
Nashville – Feb 29 and March 1
Atlantic City – March 14
RSA – National Convention and Board Meeting – April 30 through May 4.
Who can we expect to see at RSA? Comment below if you'll be attending and share our post to inform others of this fantastic event! Stay connected with us on
Facebook
as we document our RSA experience!