The Sure-Grip Stardust skates are starting to arrive.  We now have the pink and blue versions in stock, and the black one should arrive very soon.  These skates have a vinyl boot with a glitter design that is pretty unique.  The plates are the Sure-Grip Rock.  The wheels are 62mm indoor/outdoor wheels with ABEC3 bearings.
The blue and pink versions come in sizes 3-9.  The black ones are sizes 4-11.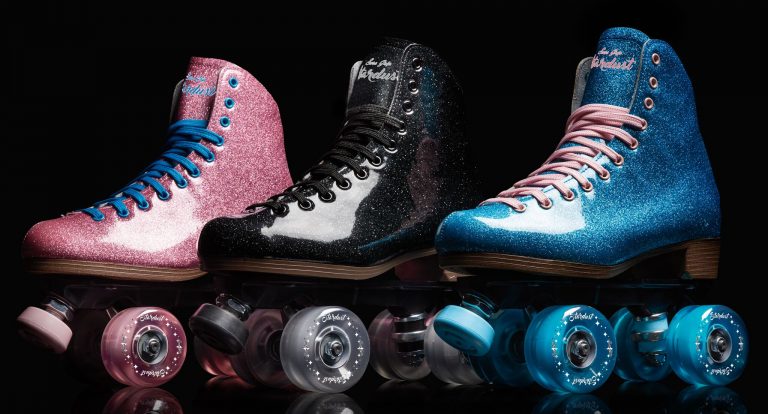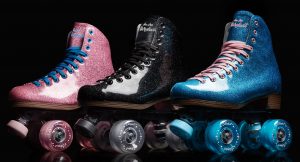 Finger fidget spinners have definitely been the hottest toy craze we've seen in several years.  Right now we have the basic version, the bat wing version, and the emoji design versions in stock and ready to ship.
Atom's Poison is a popular wheel, especially with derby skaters.  They're introducing a new version called the Poison Savant.  This version has a larger hub and less urethane than the standard Poison.  This gives it a faster roll and a lighter weight.  We have green and pink versions in stock now.  They're working on black, blue, and purple versions that should be available soon.  The wheels are 59mm.