When it comes to hosting birthday parties for their kids, parents have a lot of options nowadays. How can your business set itself apart in this market? If you've already got flexible packages, plenty of extras, and helpful staff, it's time to look at your party supplies.
There's no denying that kids' birthday parties are a huge source of business. Not only does your facility get the party fee, but if all the guests have fun, you should be able to clinch repeat business from the guest of honor, their family, the guests, and the people they tell about their awesome birthday party on social media. Great looking supplies are a huge part of that appeal!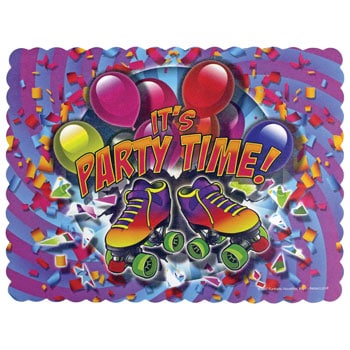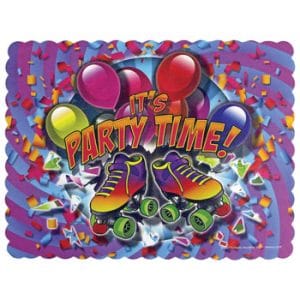 Just like a bad carpet will bring down your whole skating rink, boring designs will kill your party atmosphere. That's why at Southeastern Skate Supply we've introduced a bold new design for party supplies: "It's Party Time." With bright colors and confetti graphics, this is a great addition to our existing party supply designs and will really liven up the table at the parties guests host at your facility. This design is available in two different plate sizes, plus cups, napkins, and placemats. It has a fun, celebratory look, and with its bright primary colors, it's easy to coordinate with other decorations.
Southeastern Skate Supply has all your wholesale skating rink needs, from party supplies to skates to rink equipment. If you want to make parties a successful part of your business, make us your first stop!