We just received a big shipment from Roller Derby and wanted to update everyone on where our inventory stands on a few items as we approach Thanksgiving.
Rollr Grl Lilly – We received a very few pair of sizes 8 and 9 and a lot of size 10 in the blue/pink version.  The 8 and 9 will not last long at all.  The other sizes of blue/pink and the mint/purple version should be here soon.  This is the skate that is similar to the Candi Girl U772 in price and quality, but with a fade pattern that changes color from the front of the skate to the back.
Rollr Grl Astra – We received a good number of these in both colors (gold and silver) in all sizes (4-11).  This is the one that is similar to the Candi Girl U774, but with a sparkle design.
Rollr Grl Ella – This is the skate that is similar to the Lucy, but in a design to match the popular donut skate bags.  They're adjustable skates, the small fits sizes 12Jr-2 and the medium fits sizes 3-6.  We received good quantities of both sizes.
If you have any of the original Candi Girl skates on backorder, you may want to give some of these new skates a try, they look great.
Those were the items from today's big shipment, but here are some updates on other items as we get closer to Thanksgiving.  Please remember that all of these dates are estimates and very much subject to change as freight shipments are really unpredictable right now.
Sure-Grip Fame – The yellow Fame is in stock now, with an indoor version or an outdoor version both available in all sizes.  There is a shipment coming with the blue Fames and some Cyclone skates that is expected around Nov 27.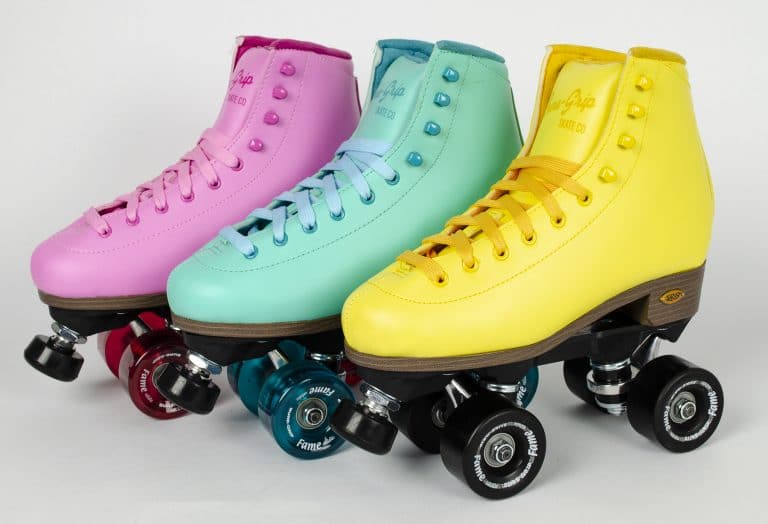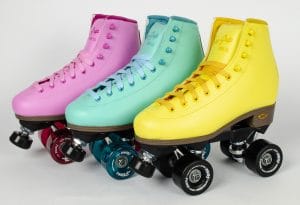 Sure-Grip Malibu – Right now we have mainly smaller sizes in stock, but there is a shipment on the way that should get us the bigger sizes.  That truck is currently expected around November 24.
Roller Derby Driftr – This is a solid black skate similar to their Candi Girl U774 in quality and price.  It shipped quite a while back, but the truck has been extremely slow to arrive.  The latest ETA we have on this shipment is December 1, but that is VERY subject to change.
Vanilla – We are out of a lot of colors and sizes on their Junior skates.  We checked in with them yesterday and they currently have an ETA of December 8 for a big shipment that should get us at least some of each color and size.
We're not real sure what we'll do with this yet, but we did sign up for TikTok.  We haven't posted anything yet, but look for username "seskate" if you're interested in following us.