We have received our first batch of quad wheels from the new Piper Wheel company. This is a new brand from Neil Piper, the chemist behind many of the best known wheels ever. Their entry level wheel is called the Freaky Fast and it's designed for session skaters that want to upgrade their skates without breaking the bank. They are 62mm, 91A hardness (perfect for indoor rink use) and come in purple, pink, green, and black.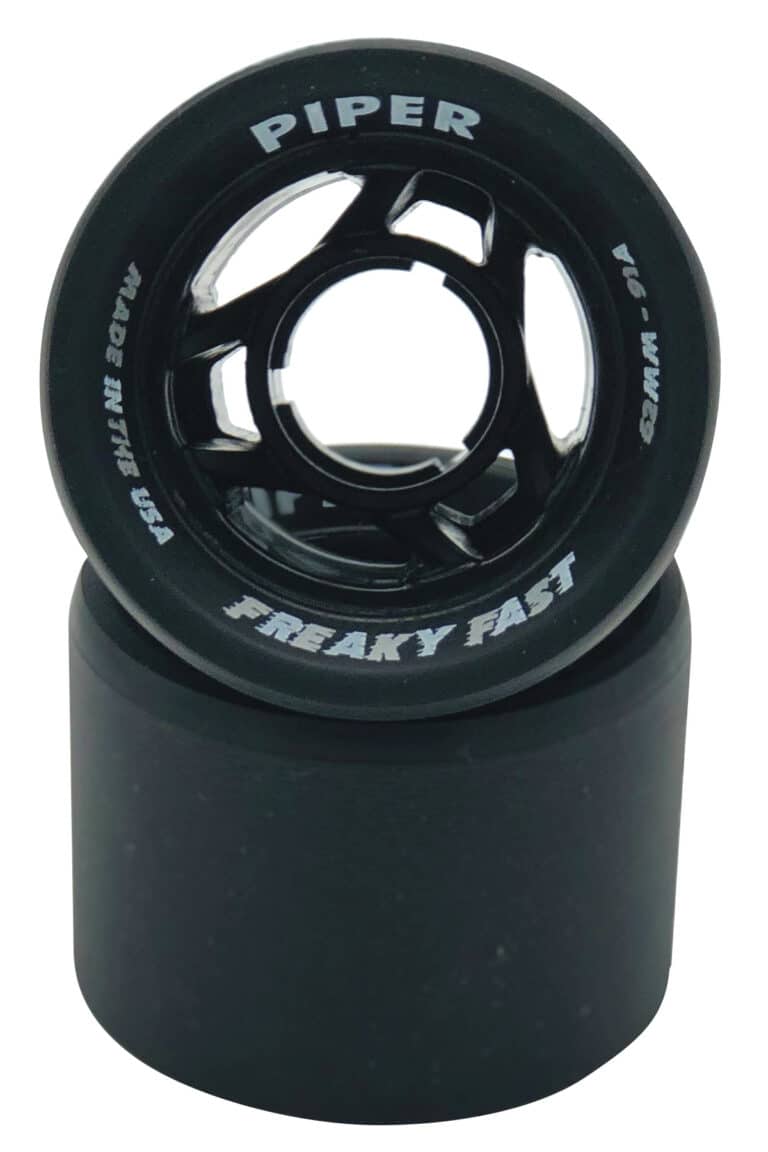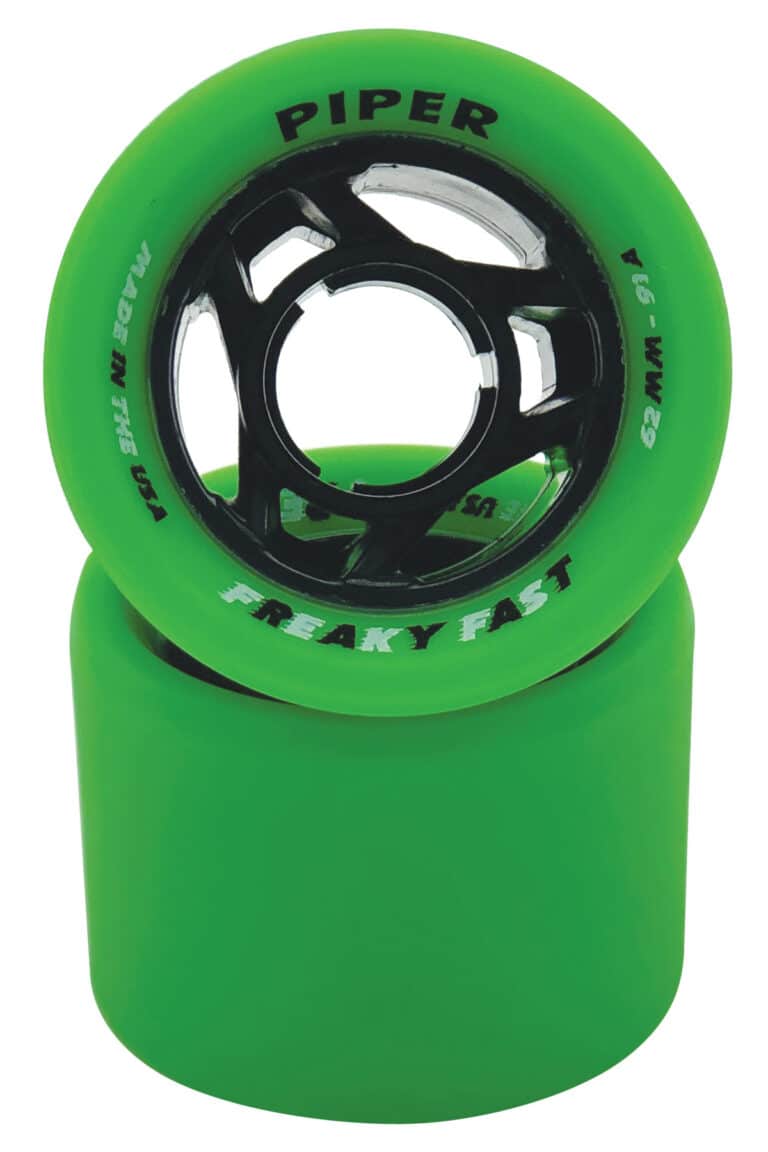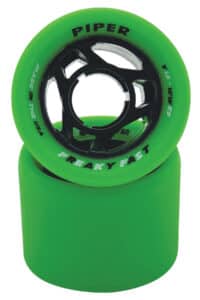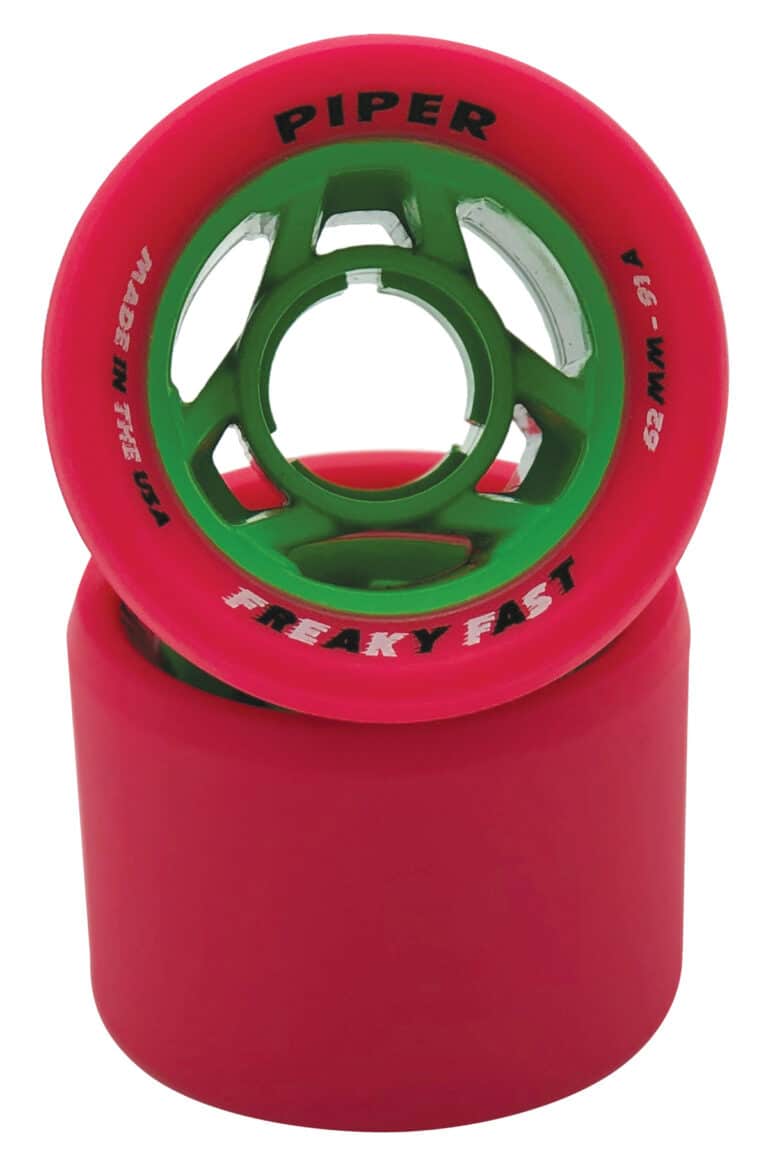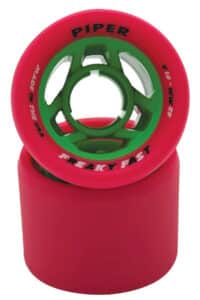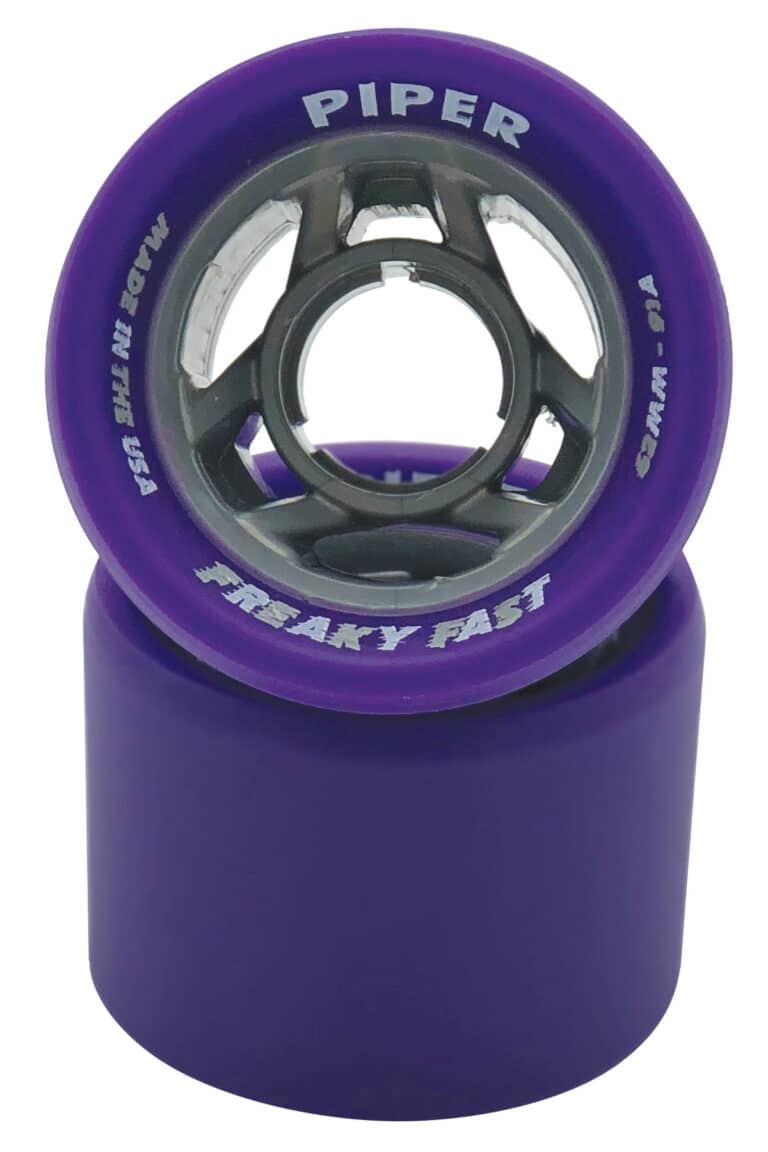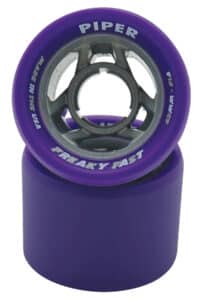 The second wheel to arrive is the Ion. These wheels feature the legendary Voo-doo Thane material, a legendary indoor race formula that has won many championships. They are 62mm, they have a 44mm nylon composite core, 9mm tires, and a speed lip for maximum control and grip. They come in blue (93A), orange (95A), and green (97A).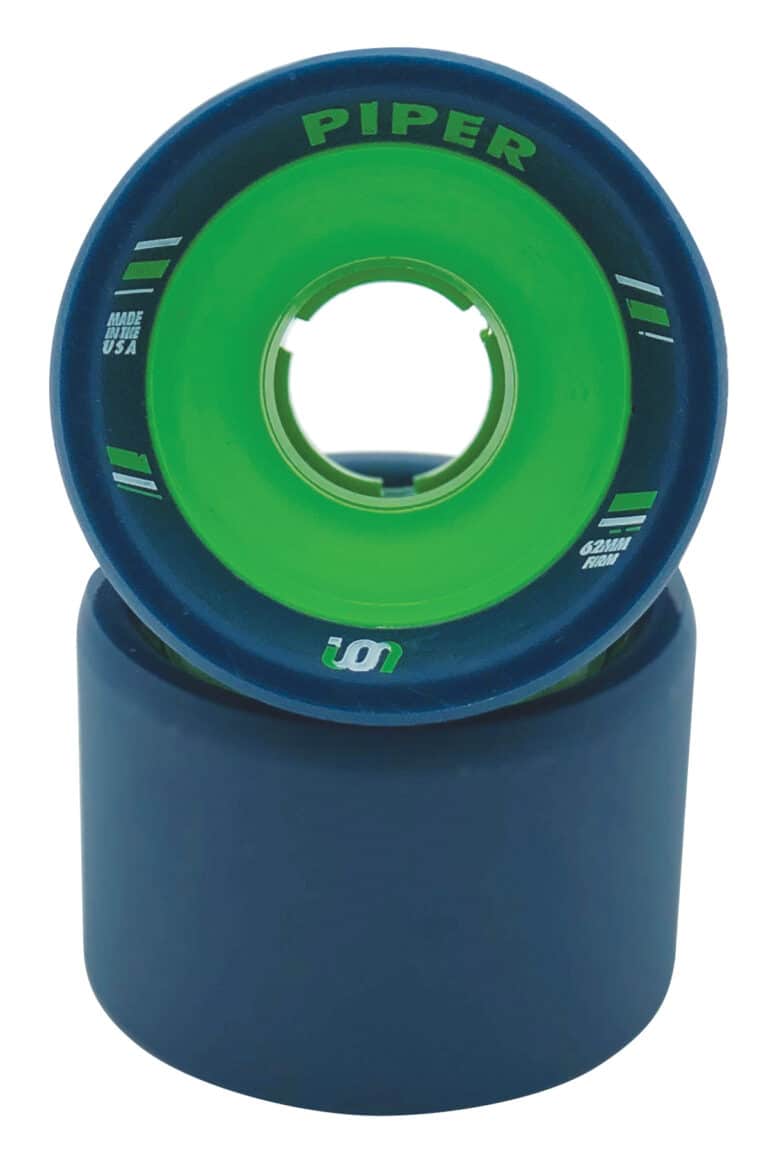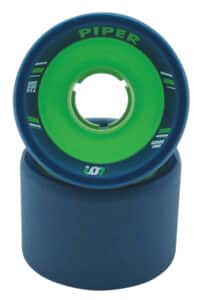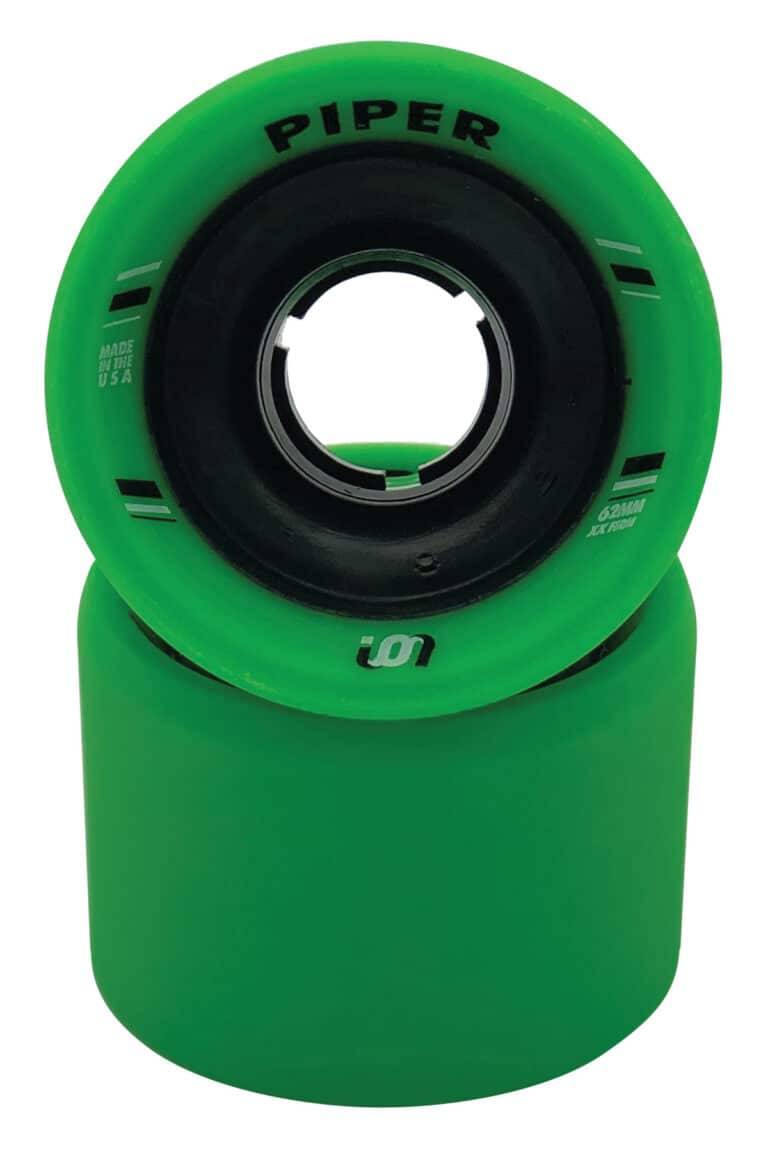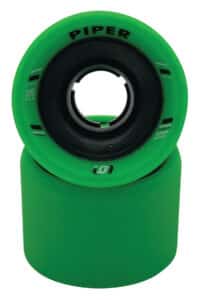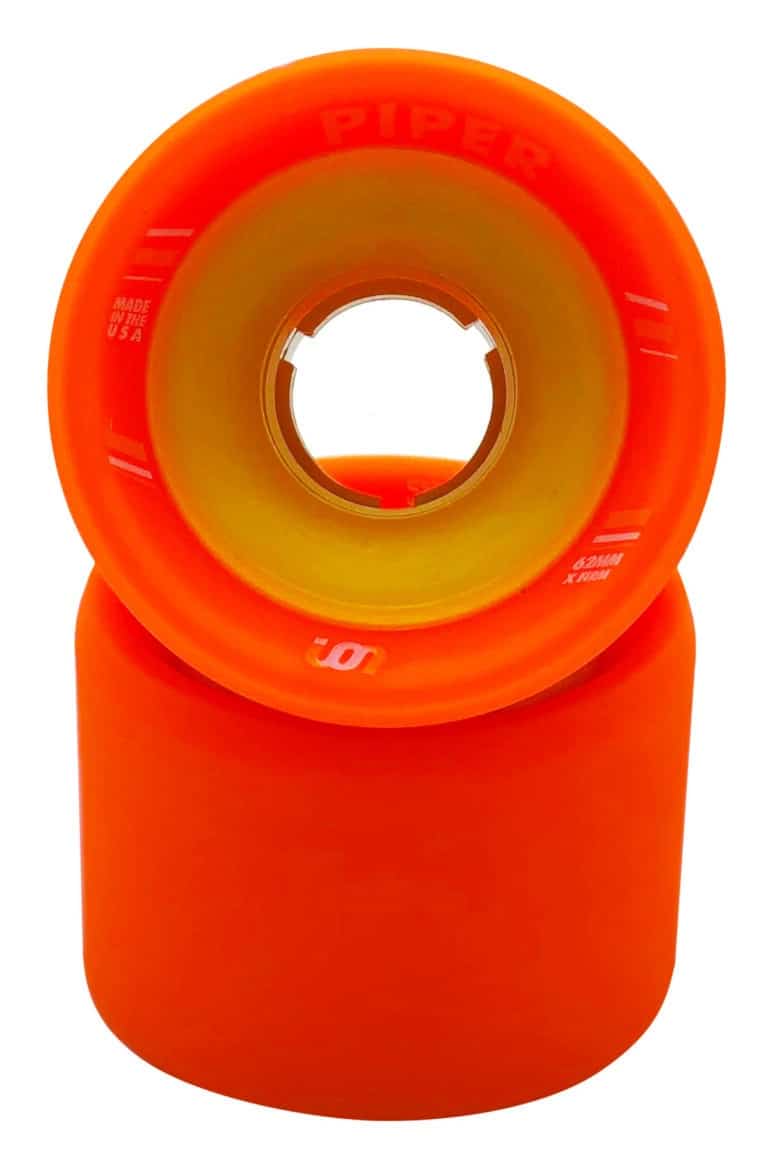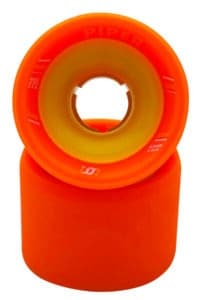 The Corsa is a quad outdoor race wheel. It is yellow, 66mm, and 82A.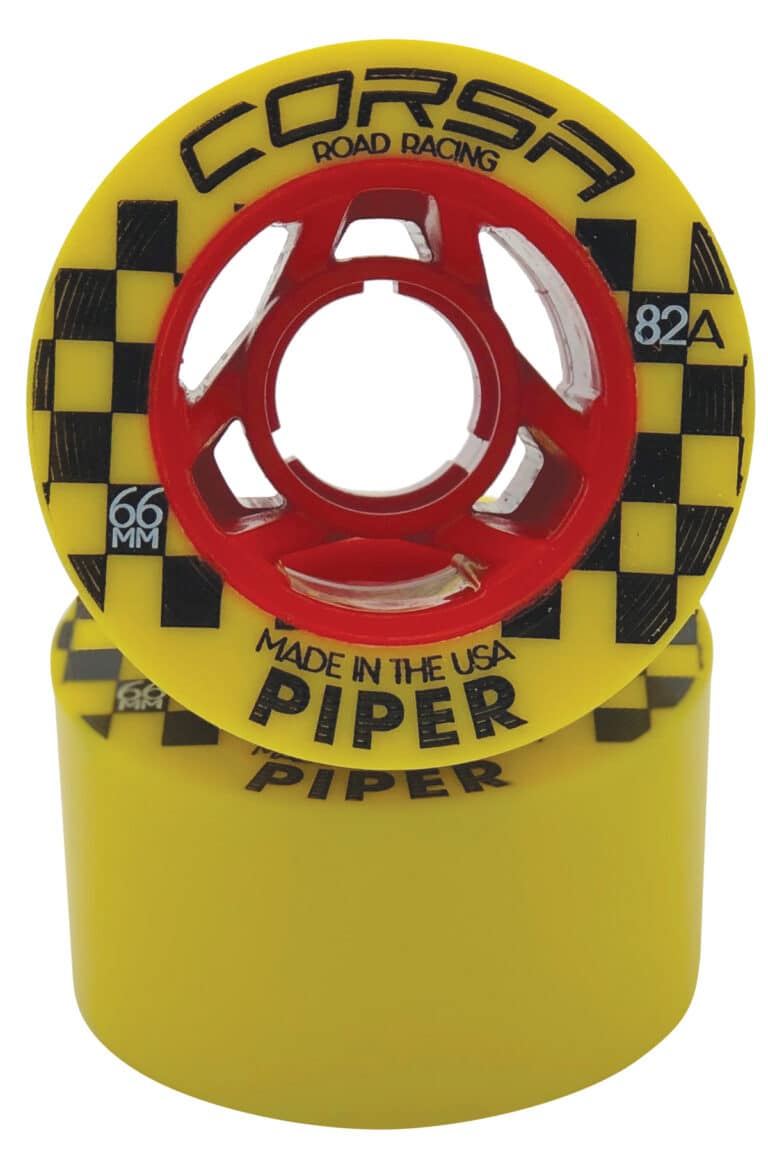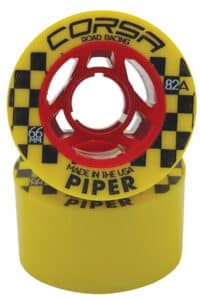 We will have more wheels soon from the Piper Wheel people, these are just the first ones to arrive, so stay tuned.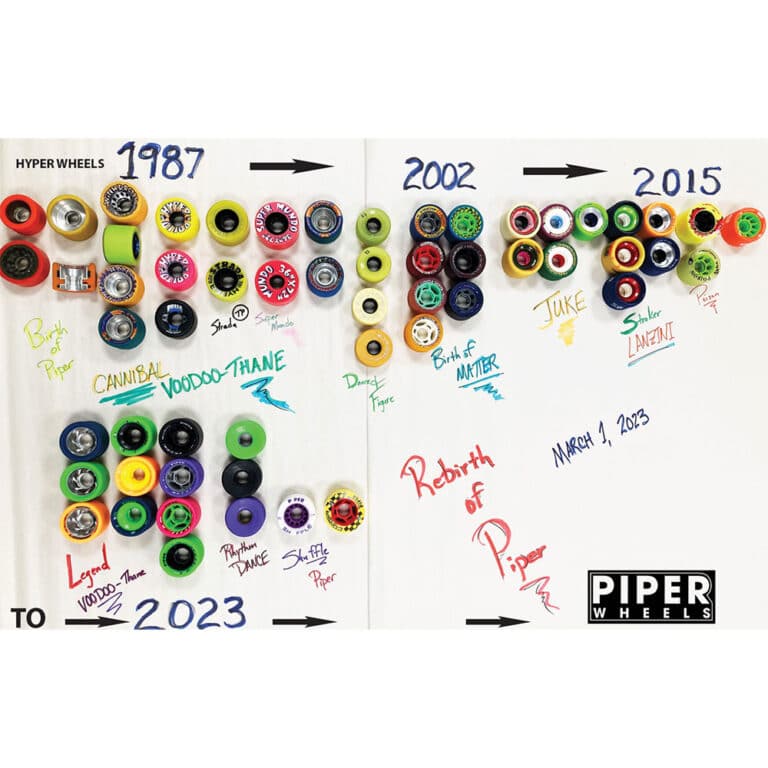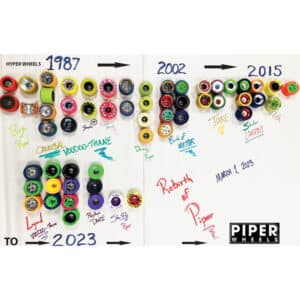 We also received a shipment from Vanilla with their Junior Lagoon skates. This is the newest color scheme in the popular Junior series, they're white with Tiffany Blue accents. Sizes 4-12 are in stock now.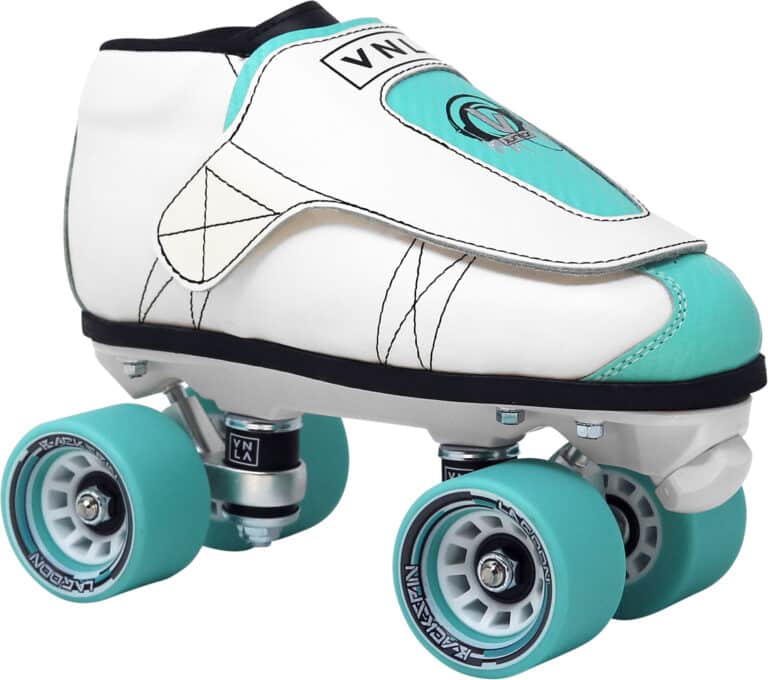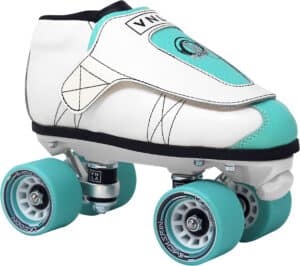 Roll-On floor coatings are going through some changes as they adapt to supply shortages and material disruptions. All Roll-On sales and questions will now be handled directly by Roll-On. For questions or to place an order please reach out to them at 817-571-2438 or service@roll-on.com.