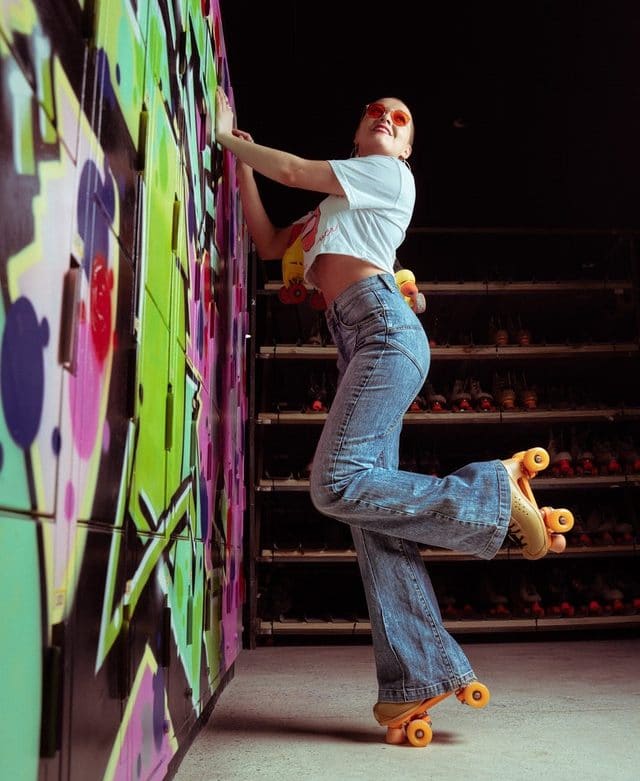 Roller skating will always have an enthusiastic community of devotees, but there's no denying that it's currently having A Moment. That's right, roller skating is officially trendy right now, and this resurgence in popularity has been driven by two important factors: TikTok and COVID-19. If you're scratching your head wondering where all of this newfound roller skating passion has come from, read on to learn how a global pandemic and a Gen Z social media app combined to generate a roller renaissance. 
TikTok and #rollerskating
If you were born before the mid-1990s and are wondering what the heck TikTok is, don't worry—we've got the scoop for you. TikTok is just the latest trend in social media, a platform that fits perfectly with today's meme culture, easy access to technology, and demand for short-form entertainment. The short videos you'll find on TikTok range from quick fitness tips to mini comedy sketches, but the most popular type of video by far is the lip-syncing dance video. 
Similar to the way the Ice Bucket Challenge or "planking" swept through our Facebook feeds years ago, TikTok dances are picked up and repeated by users who add their own spin. 
Of course, since roller skating, popular music, and dancing are so intertwined, it makes perfect sense that skaters are sharing their short roller skating videos set to music clips via TikTok. Micro-influencers like oh.thatsreese and anaocto have amassed hundreds of thousands and even millions of followers, and #rollerskate is up to 226.6 million views and counting! This increased visibility on roller skating has led to a boom in skate sales, with stylish skates like Impala's Pastel Fade Limited Edition selling out in just one day. 
But while TikTok has certainly heightened the visibility of roller skating, there's more to this skating moment than just a social media trend. Those TikToks have resonated so much with fans because we've all been experiencing the COVID-19 pandemic together. 
How COVID-19 Led to A Roller Skating Renaissance
The global COVID-19 pandemic has affected people in many ways depending on their circumstances, but some things—especially feelings of social isolation, boredom, and fear of the unknown—have touched all of us in one way or another. Months-long stay at home orders and mandatory social distancing may have kept bars, restaurants, and recreation facilities like skating rinks closed, but roller skating is an activity that can be done outdoors. It's social, fun, and a great way to get some exercise, making it particularly valuable in light of the extra time we've all spend sitting around at home since the pandemic started. 
Roller skating also has a certain retro appeal that continues to pull it back into the mainstream consciousness year after year. For many of the Millenials who grew up having skating rink birthday parties, dusting off their old skates during these trying times has provided a much-needed dose of comfort, nostalgia, and stress relief. How many workouts can boast that kind of emotional impact?
Now that most skating rinks have been able to reopen, it's a great time to capitalize on the popularity of roller skating. There are plenty of opportunities to be had for content creators on TikTok, as well as micro influencer relationships with skate brands. This is also the time to push your skate sales, especially for stylish skates and TikTok or Instagram-ready accessories. Check out our 2020 wholesale skate catalog, or contact us to place your order!