We received a good shipment of Vanilla Junior skates last week and a second shipment just arrived. We haven't unpacked the second one yet, but once we do, then we should be in pretty good shape on the Vanilla Junior skates, at least for a bit. These are still VERY hot items, we're going to have to limit orders to our existing customers until they've had a chance to get some. But hopefully we will have almost all sizes and colors in stock once this second shipment is put up.
Sure-Grip has a new quad outdoor wheel called the Oasis that just arrived. These are priced lower than some of the other quad outdoor wheels, and they're arriving just as the weather is starting to warm up for outdoor skating in much of the country. They are 57mm wheels, 82A hardness, in green or yellow.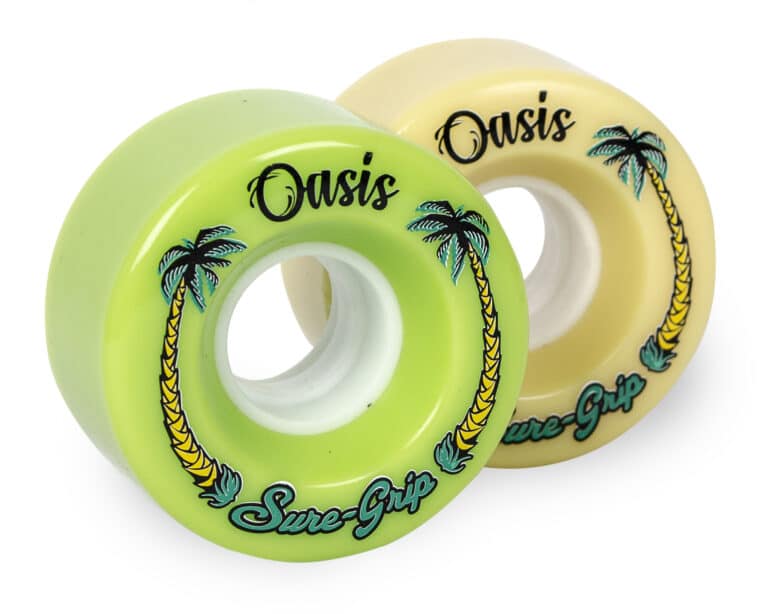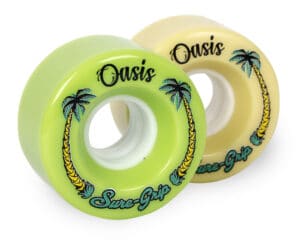 Supplies remain pretty limited on a lot of the other items we carry. We met with one of the larger manufacturers and they're telling us that factories are still backed up in the Pacific. Containers are hard to find. Space on boats is limited. Costs are going up. They do not anticipate this getting better any time real soon. Here are some items that are available right now. . .
Inline Skates – Q60, Explorer, Alpha 110mm and Alpha 125mm are all in good supply.
Stomp 5 in black (sz 4, 5, 6, 7) red (sz 4, 5), or green (sz 4, 9).
Heart Throb in Black (sz 1, 3, 4, 5, 6) or Red (sz 1, 2, 3, 4, 5, 6).
ATA600 Purple in sizes 6, 7, 8.
In youth skates, we have good supplies of the Comet, Charger, or Scout skates. Also we have the Lucy and Ella adjustable quads.
Revive Light Up speed skates in black (sz 1, 2, 3, 4, 5, 6) or white (sz 1, 2, 3, 4, 5).