As we approach the Thanksgiving holidays remember that UPS does not work on Thanksgiving.  If you're hoping to get product in for "Black Friday", please order as early as possible.  If you bring inventory early, the kids will see it ahead of time and you have a better chance of being remembered when the parents start asking the kids what they want for Christmas this year.  So please order as early as possible.
The Candi Girl U774 model is coming out with a new color, periwinkle.  This one has a periwinkle boot (a bright shade of purple-blue) with orange wheels.  These have just arrived and are ready to ship.  They are phasing out the original blue version of this skate.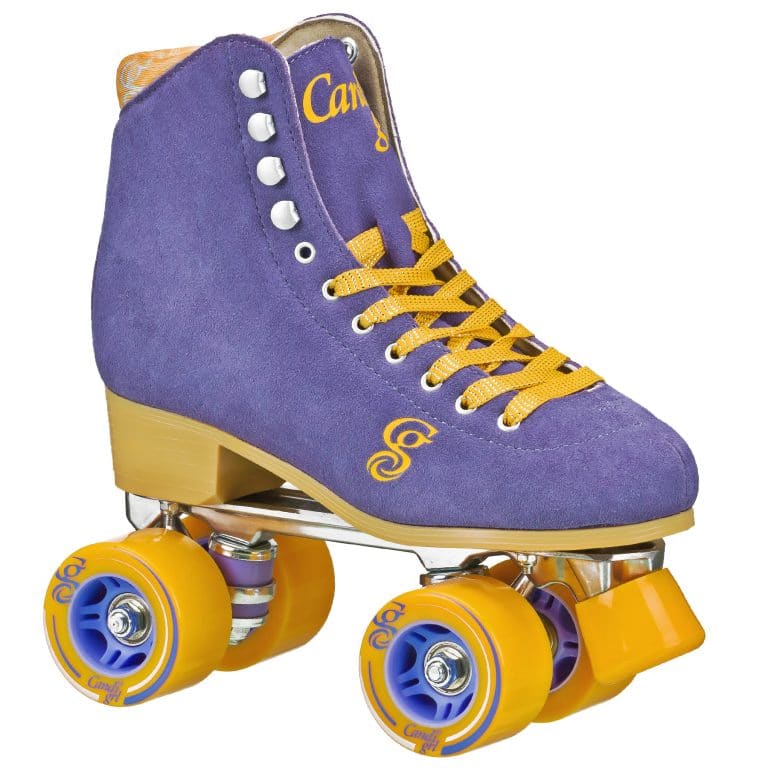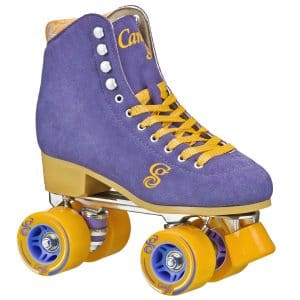 Roller Derby is expanding the Candi Girl line to include a new skate called "The Lucy".  The Lucy is a girl's adjustable skate.  It has a white high top boot with an attractive pineapple print design and yellow wheels.  The boot has a comfortable padded lining.  The wheels are 54mm and the bearings are Silver-5 rated.  The small size fits 12J-2 and the medium size fits 3-6.  They're in stock now.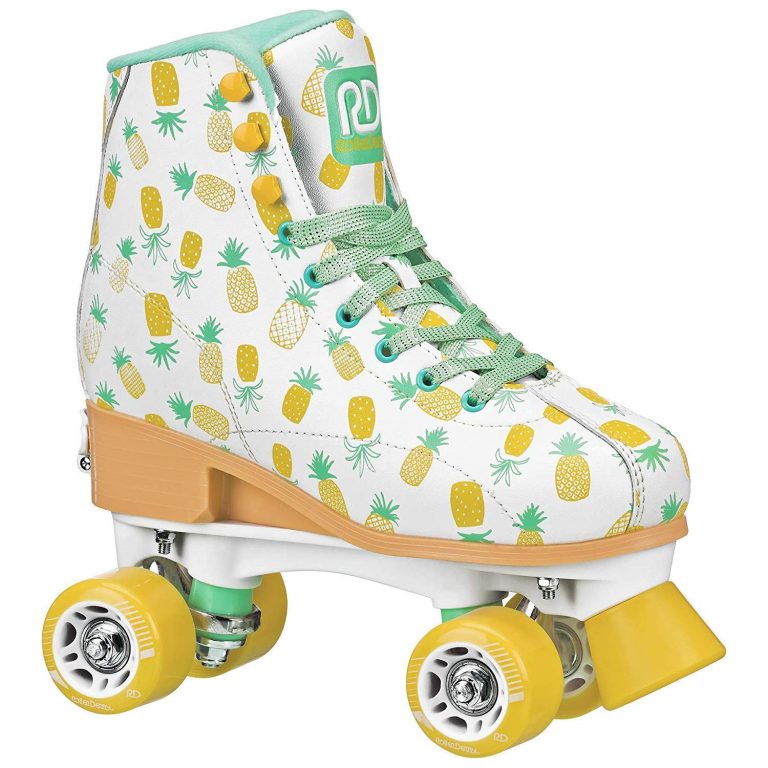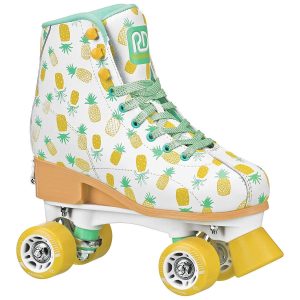 The GT50 skates are going to have two new glitter versions, silver glitter and black glitter.  We received a few of the white ones (sz 4-9) already and the black ones should be arriving in a few weeks.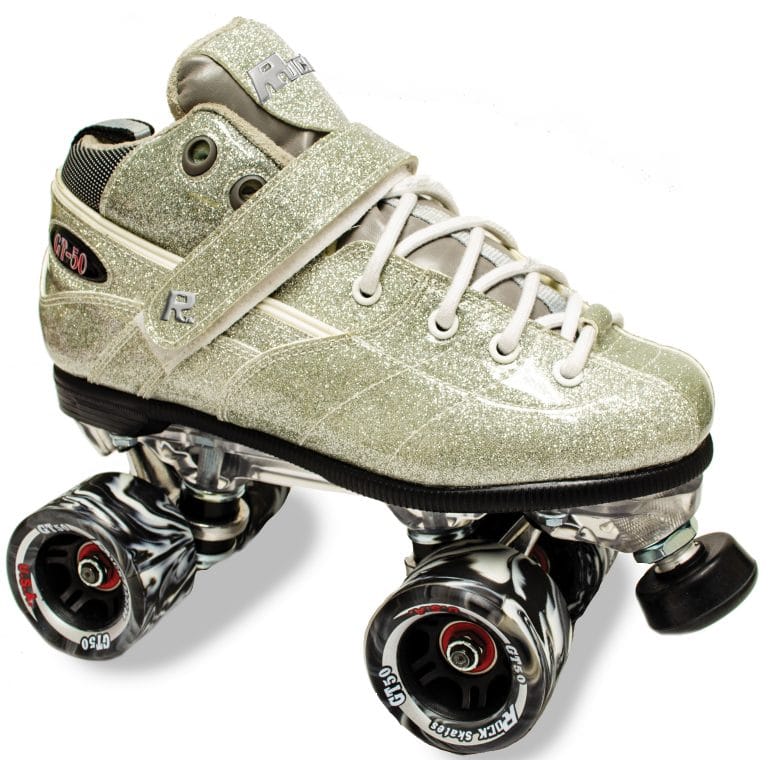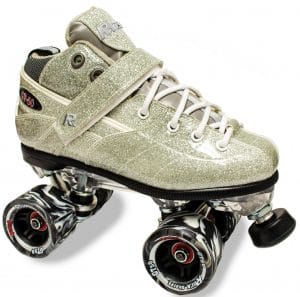 The Pacer Stratos is a very traditional looking quad high top skate from Pacer.  These are in stock now and they should make a great skate for newer skaters looking for something with ankle support.  The plates are metal with a jump bar and an adjustable toe stop.  The white ones are in sizes 3-10 and the black ones are in sizes 3-12.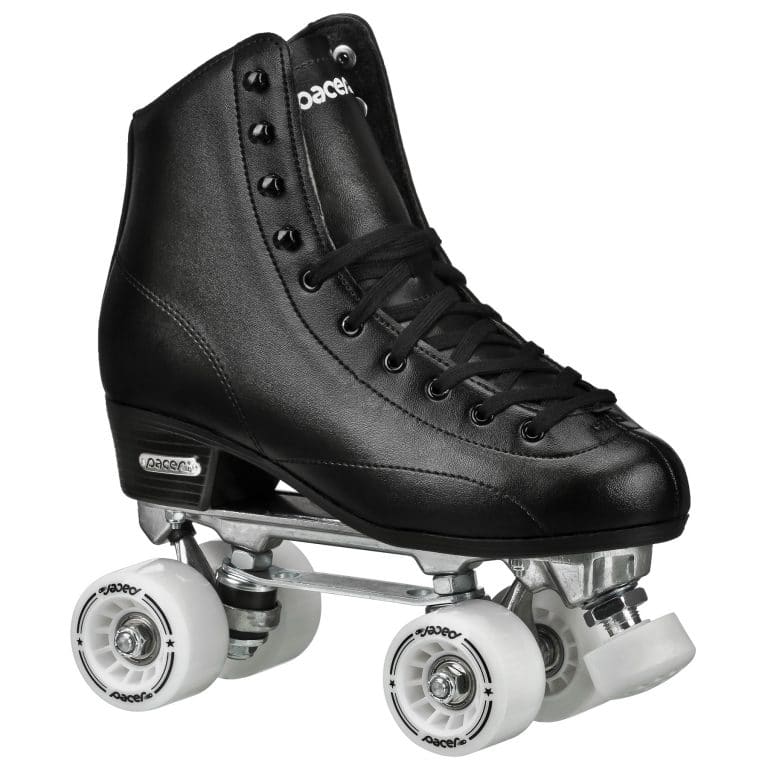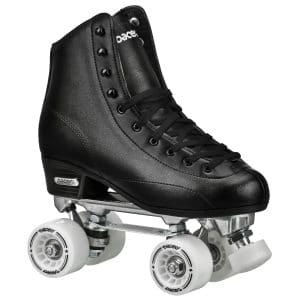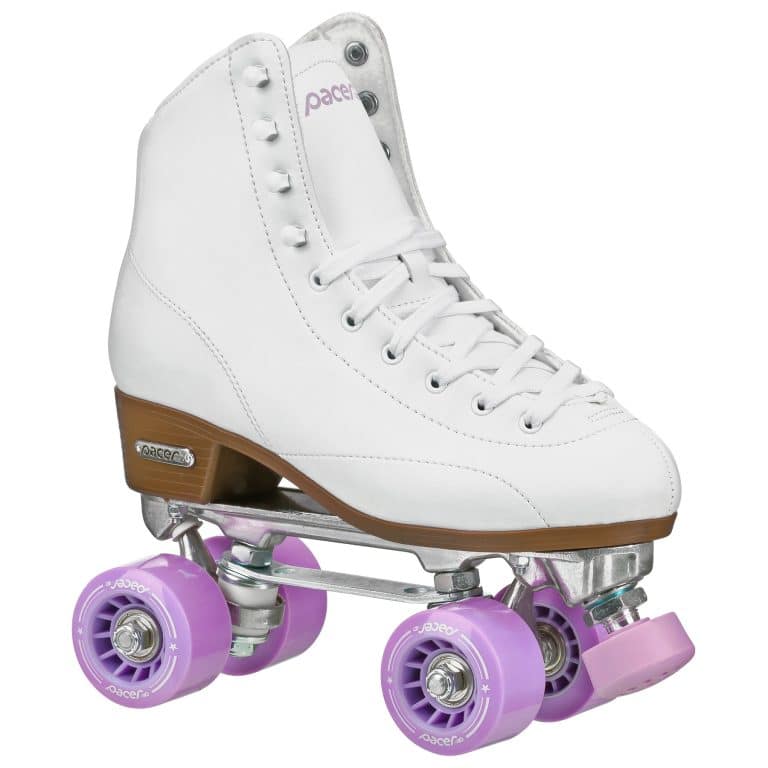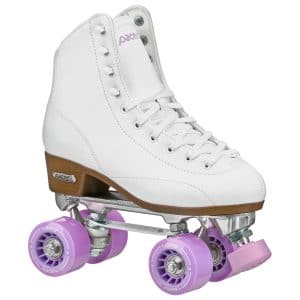 Sure-Grip's Ice quad wheels are now in stock.  These are a quad indoor speed wheel with unique clear tinted colors.  They come in red, blue, purple, or pink.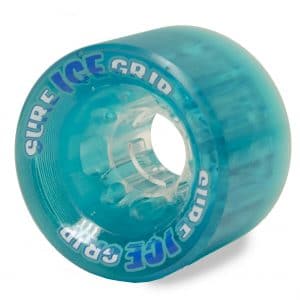 Roller Derby has two new inline skates coming soon.  The Carver is a set tht inclues the skates and also pads and a helmet.  It comes in a boy's version (black and green) and a girl's version (white and purple).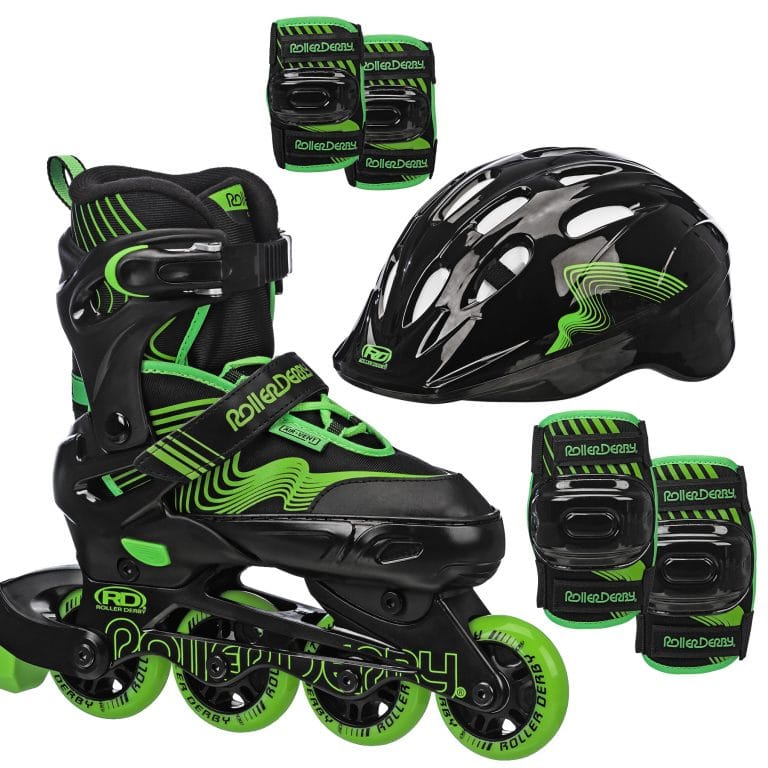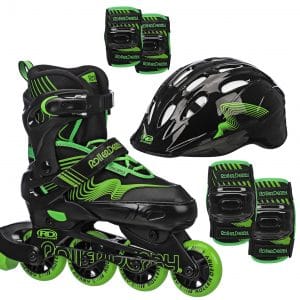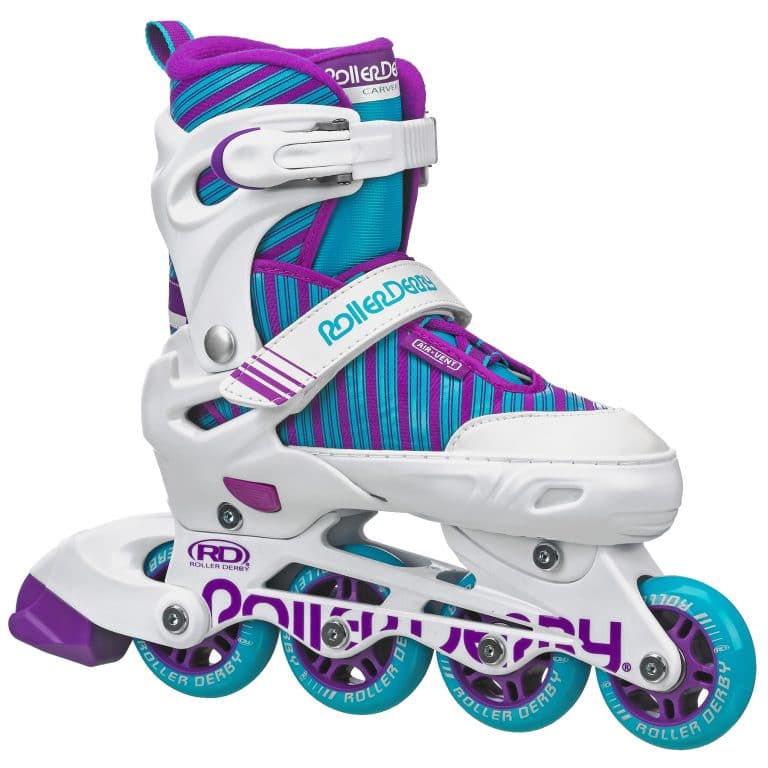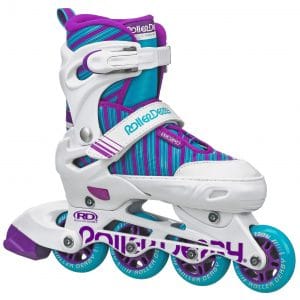 The Flux is a unique skate design that can switch back and forth between quad and inline skates.  You remove the base and swap out the style that you want to use.  Both the Flux and the Carver should arrive in the next few days.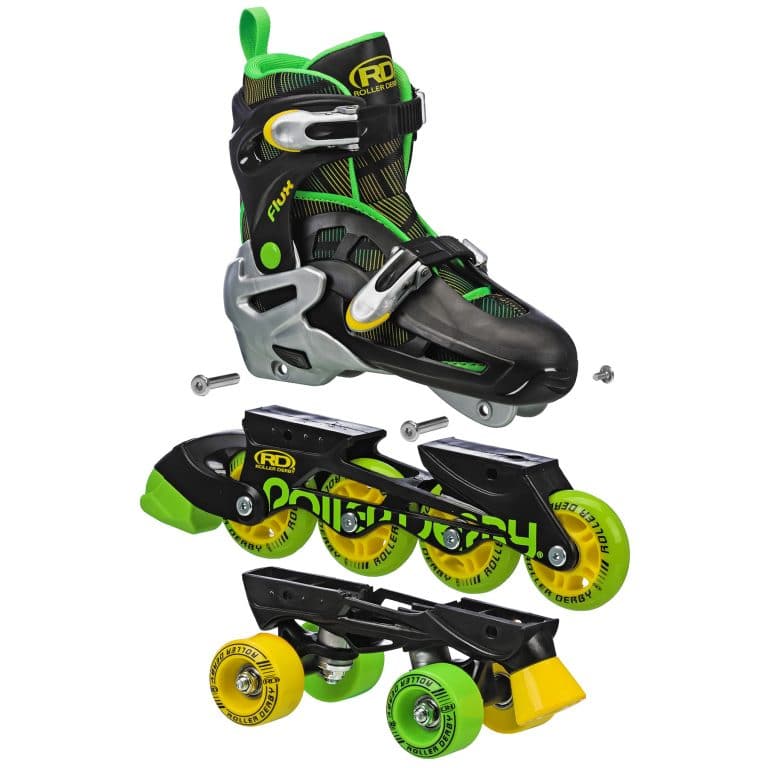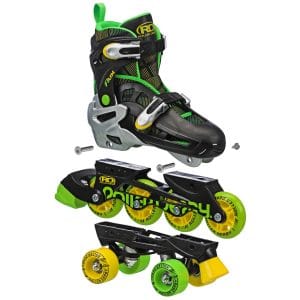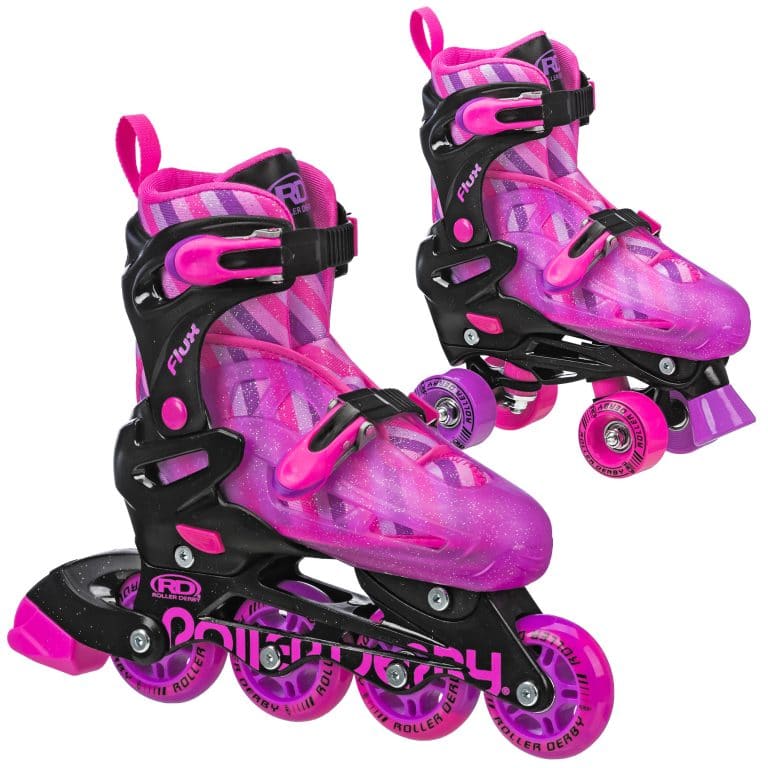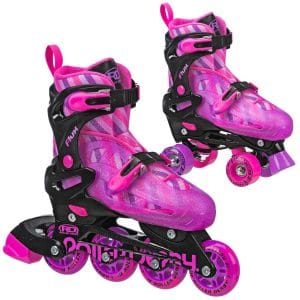 We have a new closeout flyer full of items from our big tradeshow closeout sale.  If you haven't received a copy yet, ask for one with your next order.