Bones just notified us that they are doing a price increase on the Bones Swiss bearings, effective immediately. This is a popular higher end bearing.
Getting the inventory we'd like remains a big issue with many of our vendors. Here are some updates on what we have and when we expect more.
Sure-Grip: Several items have arrived recently. We now have the yellow Fame skates (with indoor or outdoor versions available). We have many (but not all) of the black and white Fame skates. We just received the pink Prism skates (again, with indoor or outdoor versions). The next shipment from Sure-Grip is expected about November 10 and should have the Malibu skates (among others).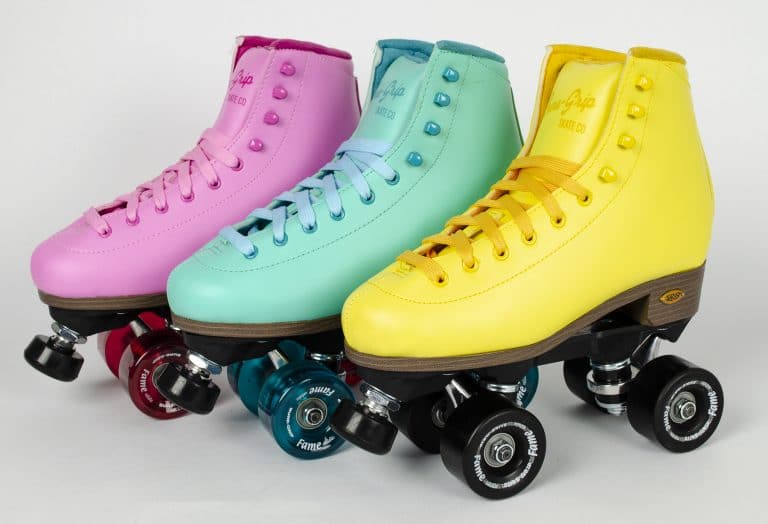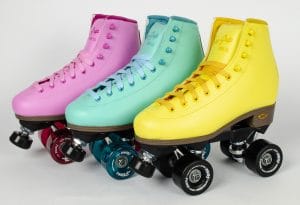 Roller Derby: Several new skates are on the way, as well as some old favorites. The latest we've heard is they should start arriving here around Thanksgiving. The first item will probably be a new black skate from their Candi Girl line called the Driftr, then after that the other colors in the Candi Girl and the new Roller Girl lineup. The GTX-500 is our most popular item with them, more of those now have a December ETA.
Bones: Most items are in stock now. More bearings are on the way to us now, and we're hoping the bearing tool will be here by the end of November.
Vanilla: We received a small shipment of their Junior skates last week, they're hoping to get us a bigger shipment around Thanksgiving.
Speaking of Thanksgiving, it's just a few weeks away. With supplies so limited now, it's especially important to get orders in as soon as possible if you want to be near the top of the list once skates do arrive. UPS and FedEx are now a lot better about shipping the week of Thanksgiving, but it is still a holiday and they will not make deliveries on Thanksgiving. So it's especially important to plan ahead if you want items delivered by the all-important Black Friday Weekend.