Sure-Grip's Stardust skate has been a big hit.  The distinctive "sparkle" look on the boots really catches the customer's eye.  They come in black, blue, or pink, which are all in stock now.  Next up is a gold version which is coming soon.  We don't have a definite date yet, but mid-August is looking possible, it all depends on how quickly this shipment can clear customs.  As soon as we know more we'll be sure to let everyone know.  They're also hinting about some new skates with the glitter material that might be released this fall, including a speed skate version.  More details on all of this as soon as we have something more definite to report.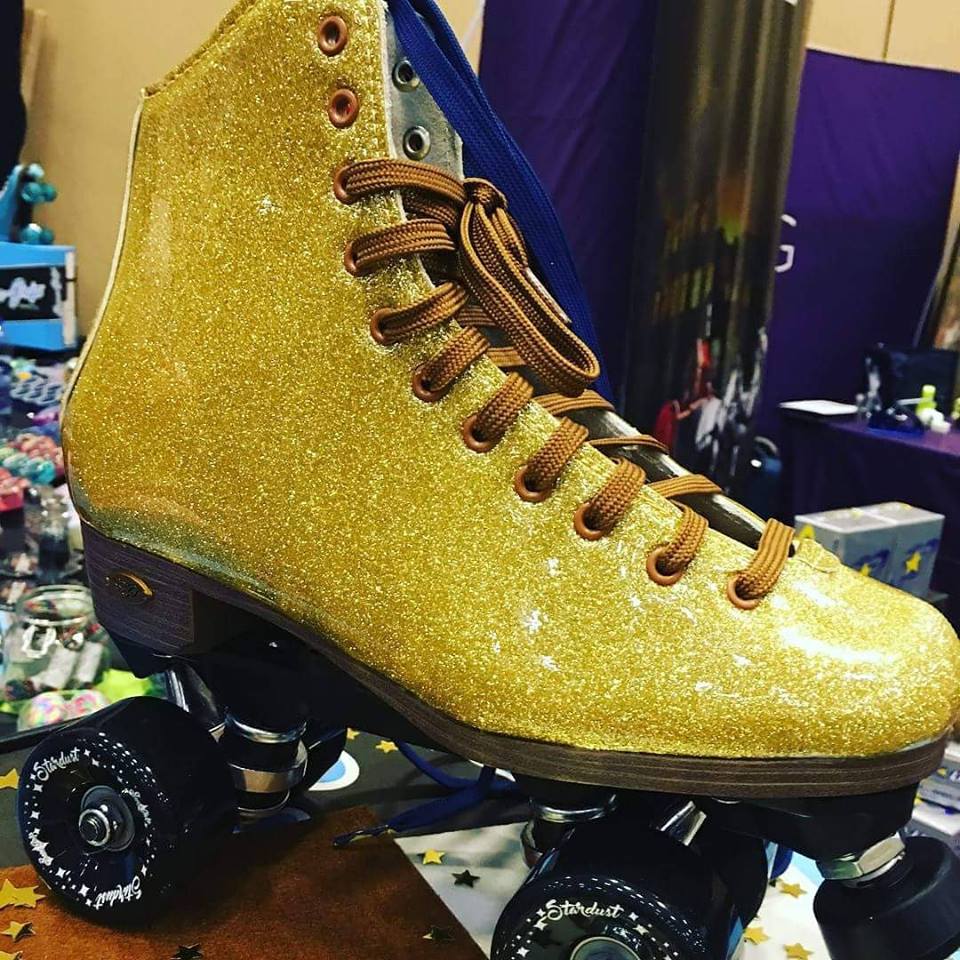 Our annual tradeshow is coming up on October 1 and 2.  We'll have many of the skate vendors here showing off their new models as well as several other companies that help service roller skating rinks.  More details very soon, but mark your calendars now to be sure to save the date.
On August 8, ESPN will turn their ESPN2 channel into "The Ocho" or ESPN8.  They've done this in the past and devoted an entire day to lesser known sports.  This year, they will be airing roller derby at 4PM Eastern.  We don't have a lot of details yet, but this is huge exposure for skating and a wonderful opportunity.
School is starting up again soon, which seems like a good opportunity to remind you that we do custom promo items, including pencils.  Consider getting some pencils made up with your rink info on them and distributing them to schools as gifts.  Or donate some to a charity that is collecting items for lower income students that might not be able to afford their own pencils.