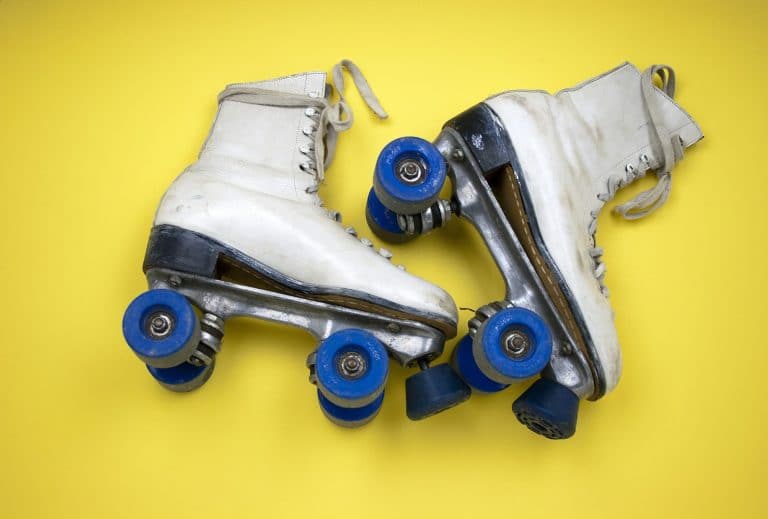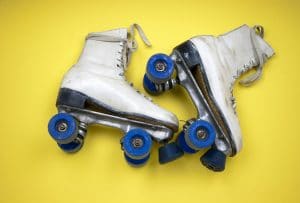 Spring is just around the corner which means it's time to tidy up! Here are some tips for rink owners on how to clean rental skates as the busy season approaches.
Rentals have been worn by many people throughout the year. Although we sanitize them after each use, spring is the perfect time to deep clean rental skates. Start by wiping each pair down with a damp cloth, making sure to get any major scuff marks off the skates. Be sure to remove any dust or dirt that has built up on the bottom of the skates or in between the wheels, and finish by spraying the inside of the skates with sanitizing spray
Cleaning and lubricating the bearings of the skates periodically saves you money by extending the amount of time before they have to be replaced. To do so, first remove the bearings from the wheels. Next, use a safety pin to remove the rubber shield from the bearings and place the shields in a small glass. Add warm water and a drop of soap in the glass, cover it, and shake the glass. Rinse the shields off and set them aside. Use the bearing cleaning unit that came with the skates filled ⅓ of the way with isopropyl alcohol, slide the bearings onto the axle of the unit, screw a wing nut onto the end, insert the axle into the bottle, screw it on, and shake the bottle. Repeat this step one or two times if they don't get completely clean the first time before drying the bearings with a lint-free cloth. Finish by lubricating the bearings, putting them back together with the shields, and inserting them back into the wheels.
Doing these two things will greatly improve the look and function of your skates, so hop to it! Contact us at Southeastern Skate Supply to purchase any materials needed to help keep your skates in tip top shape.