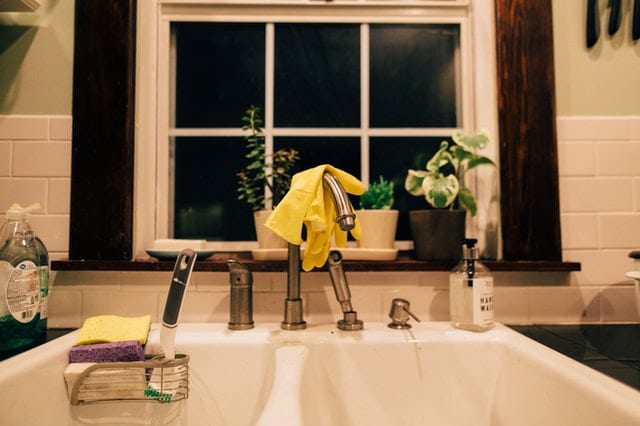 You've dusted the ceiling fan, washed the windows, cleaned the baseboards, and all of the other cleaning standbys … But have you given your roller skates any TLC? Don't leave them out of the cleaning frenzy! Check out these tips to learn how (and why) to clean your roller skate wheels and bearings. 
Cleaning Skate Wheels and Bearings
First things first: Why?!
We get it, no one likes doing a chore if they don't understand the point. However, the reason to routinely clean your skate bearings and wheels is pretty simple: It'll keep you rolling! Regular cleaning is essential to getting the most life out of your bearings and wheels, which saves you money, not to mention allowing you to keep on doing what you love without the frustrations of blowouts, slow-spinning wheels, or ear-splitting grinding noises. Fortunately, cleaning skate bearings and wheels is super simple and won't take you much time at all once you get in the habit. 
How to clean roller skate bearings and wheels, step-by-step
First up, you'll need to dismantle your skates, using a skate tool to remove the wheel and take the bearings out. Don't use just any old piece of metal, because you could end up damaging the bearing casings. 

Give your wheels a good scrub with warm water, mild dish soap or wheel cleaner, and a soft rag. Get in all the nooks and crannies to make sure there's no dirt left behind to gunk up the works. (Warning: If your wheels have metal cores, don't get them wet! You'll want to just wipe them off so they don't get rusty.)

Remove the bearing covers and place your skate bearings into a small container (like a dedicated old tupperware bowl with a lid, or an empty prescription bottle) with a little bit of bearing cleaner solution. Now, to quote Andre 3000, "Shake 'em like a Polaroid picture!"

Once the bearings have had a nice, cleansing jostle, dry them on a

lint-free

cloth or paper towel. Ideally you should let them air dry for a while, but regardless, make sure they are 100% dry before you reassemble your wheels. 

Once everything is clean and dry, drop a bit of lube onto each bearing and give them a spin. They should roll smoothly. 

Replace the bearing covers and reassemble the wheels before putting them back on your skates. Ta da! You did it, and you're ready to hit the skating rink again. 
If your bearings are worn out and don't spin well, it may be time to replace them. Your local skating pro shop is always a great place to get advice on skating equipment and purchase whatever you need. We are proud to supply local skating rinks all over the country with high quality roller skates, skating equipment, and skating rink supplies!