Chicago Skate Shaped Bags
The Chicago Skate Shaped Bags are now available again.  These were big sellers a few years ago, then were discontinued.  These are great bags for the price, with an attractive quad skate design on the side of the bag.
These are NOT big enough for larger inline skates.  But they're great for quads, especially for younger skaters that will like the design.  They're vinyl, with a zipper and carrying straps.  They come in blue or pink.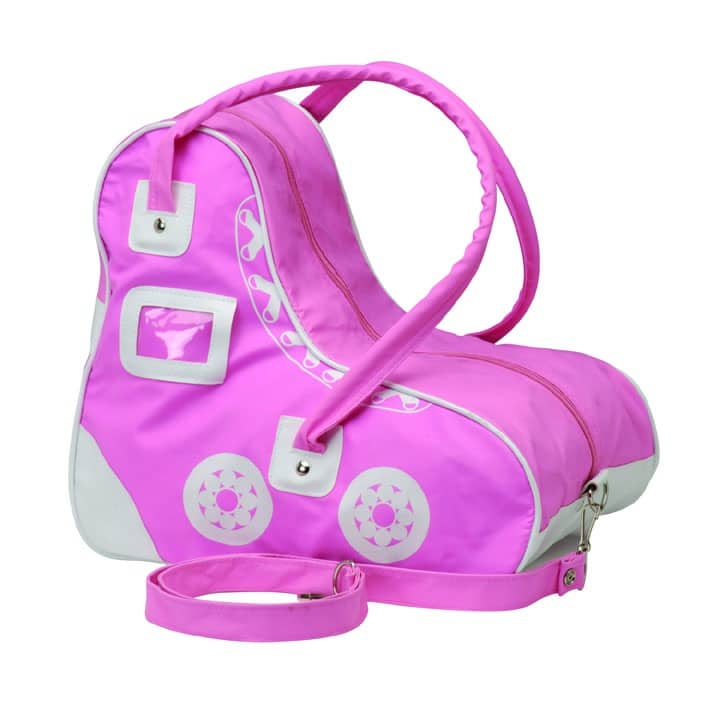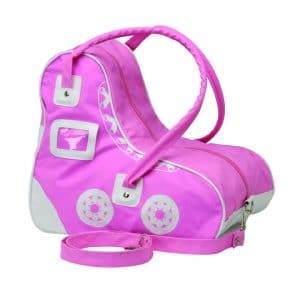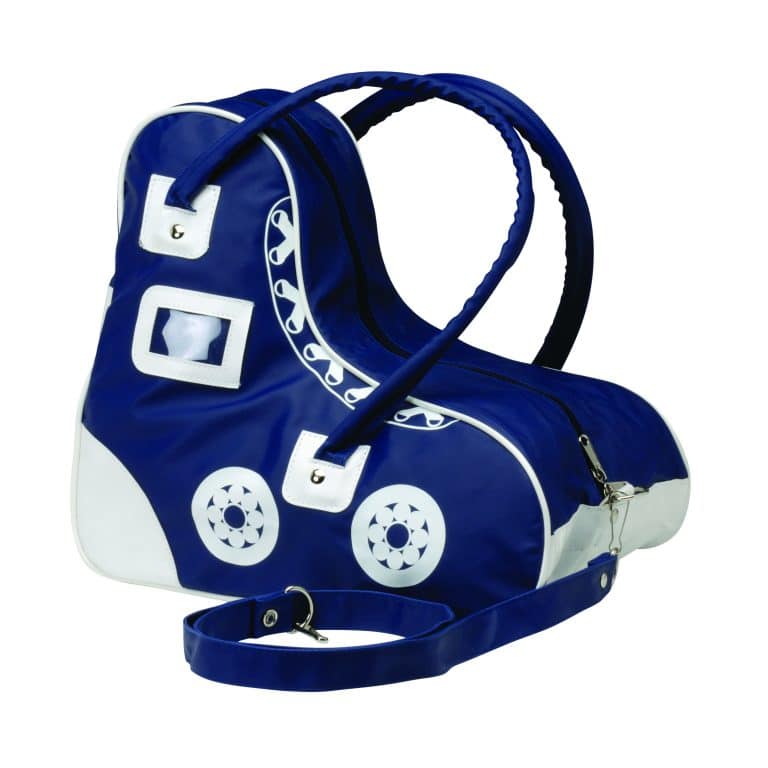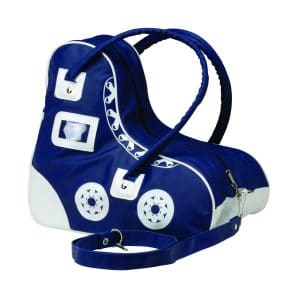 Sure-Grip Malibu Skate
The Sure-Grip Malibu skates are now in stock.  This is an entry level quad high top skate with indoor/outdoor wheels.  The boots are leather lined with stitched soles.  The plates are Probe.  Sure-Grip is using "The California Skate Co" as the brand for this skate, to differentiate it from Sure-Grip's main line and to appeal to kids that like the California lifestyle.  This looks like it could be a great beginner skate and help to fill the void created when Dominion closed.
Right now we have black sizes 4-12 and white sizes 4-10 in stock, but it looks like they'll offer sizes down to a 1 in both colors.