We just got back from the annual Roller Skating Association tradeshow and wanted to give everyone an update on what we saw.  Please understand that a lot of these items are just in "preview" mode and will not be available until the fall.  There are also likely to be a lot of changes between now and then.  But it is still interesting to look at what everyone is working on.
We will put a version of this flyer on our website that includes plenty of pics at www.seskate.com/blog.  These will be pictures that we took on the fly, with a cell phone, so they aren't professional grade, but they should still be interesting.
Sure-Grip showed a new plate called the Lo-Ride.  This will be a specialty plate that might not appeal to a mass market.  But if you like sliding on skates and the idea of a plate that rides especially low to the ground sounds interesting, then this is just for you.  It comes with an adjustable truck that lets you control how high off the ground your plate sits.  The highest it will go can accommodate a 57mm wheel.  It can be adjusted to ride so low that the real small FoMac wheels barely have room to clear.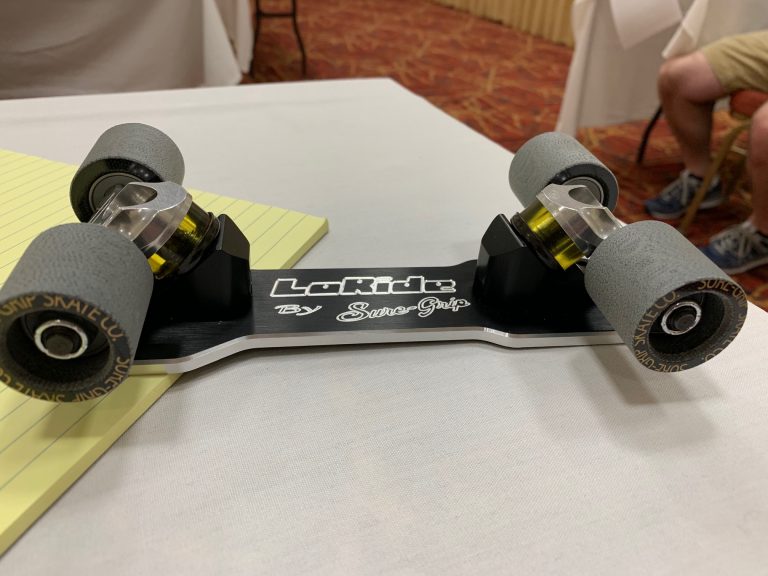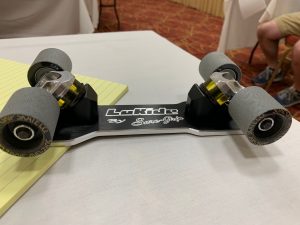 Pacer showed off a couple new versions of the GTX-500.  They're not sure which of these will end up being made, if they are made they'll probably be available around October.  One version was black with a black and gray camo design.  Another version was dark grey with teal accents.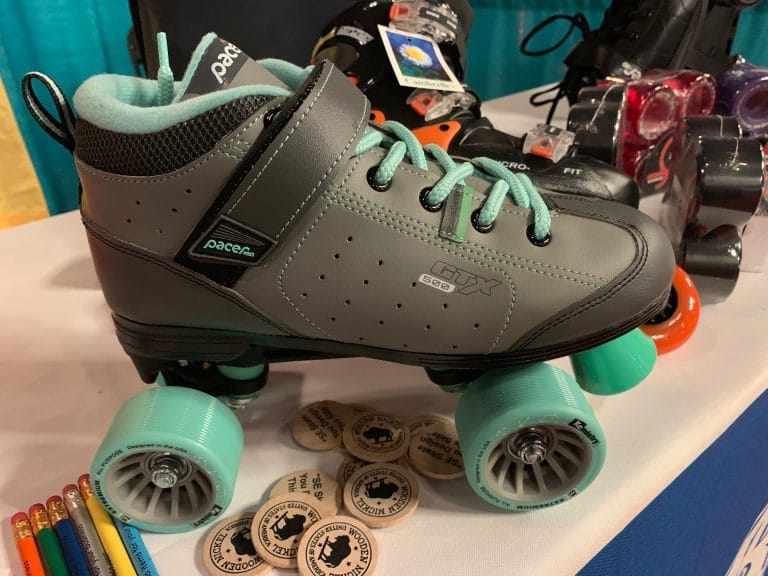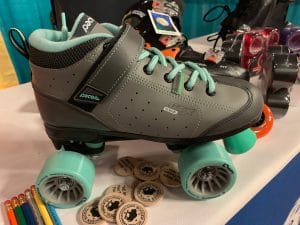 Another new Pacer skate was a new version of the ZTX.  It will come in a black version for the boys.  They also showed a teal version and also a dark purple version.  These are made of a canvas like material.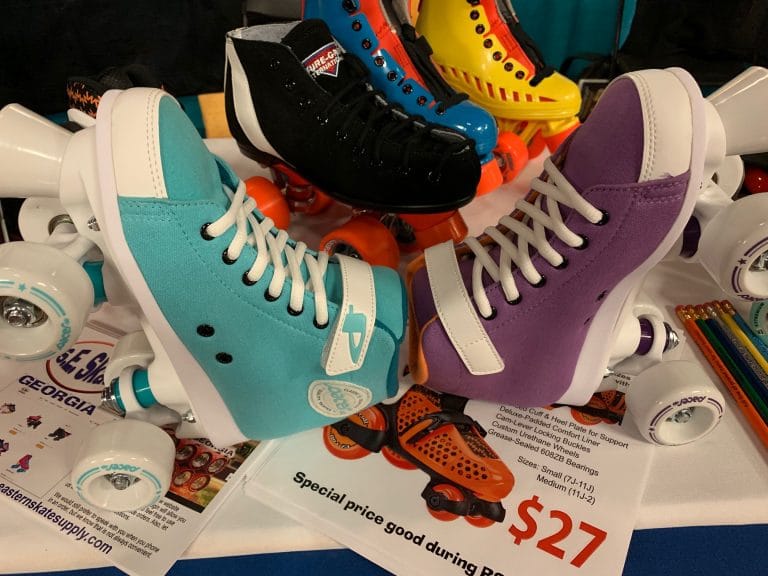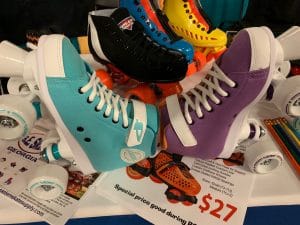 Pacer also showed a new inline skate that will be similar to the Voyager in that it shouldn't be available at mass market stores like Wal-Mart or Target.  They had an adjustable children's version and also an adult version.  Both versions came in a black color as well as a white.  Unfortunately we did not get pics of these skates.