The Warp is a brand new inline speed skate for younger skaters.  They come in blue or pink versions.  The wheels are 85A hardness.  This is a good option for the smaller customers to get into speed skating without spending too much money.
Small – adjusts from sizes 12J-2, comes with 90mm wheels on a three-wheel 100mm frame
Medium – adjusts from sizes 2-5, comes with 100mm wheels on a three-wheel 110mm frame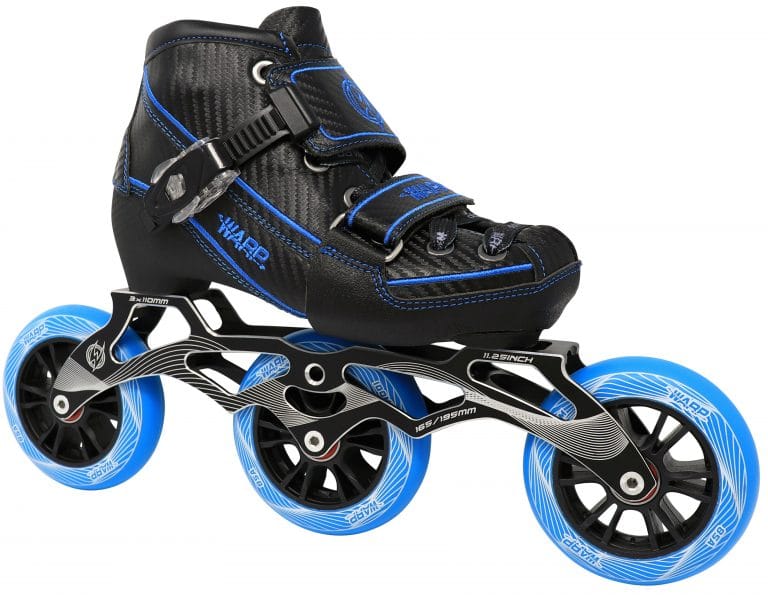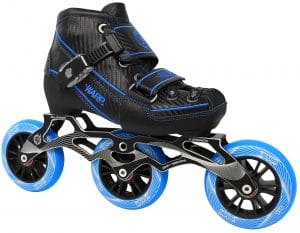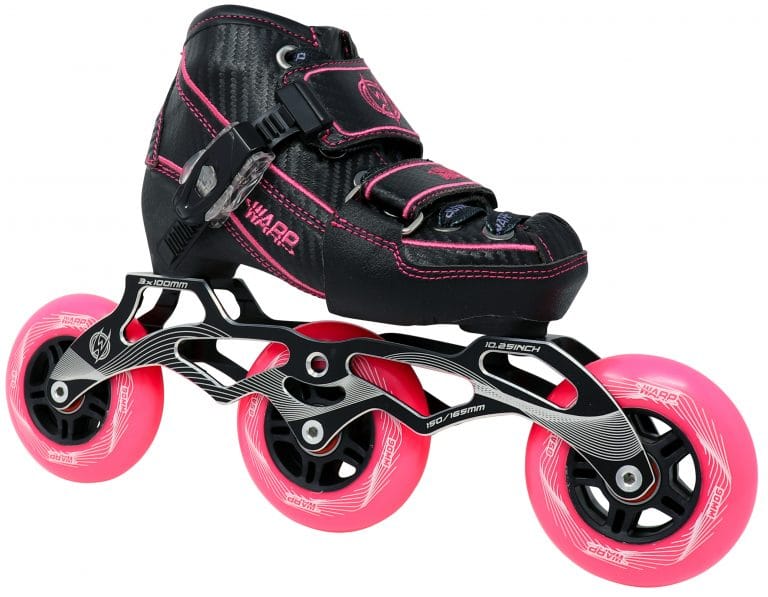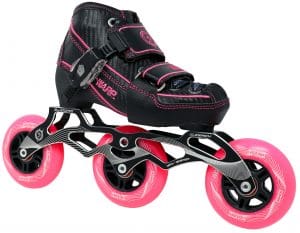 The Prism is a new skate from Sure-Grip with a unique shiny prism look to the boots.  They're somewhat similar in quality to the Stardust skates.  The plates are clear nylon and the wheels are the outdoor Motion wheels.  The boots are "pink confetti" or "purple lavish".  These are going to be a good choice for skaters that do not want to blend into a crowd.  They are available in men's sizes 5-9 and only for a limited time.