If you're a part of the skating world, I'm sure you've heard the name "Sure Grip Steve" tossed around a time or two. But who is he? Why is he relevant? What does he do? You're about to find out!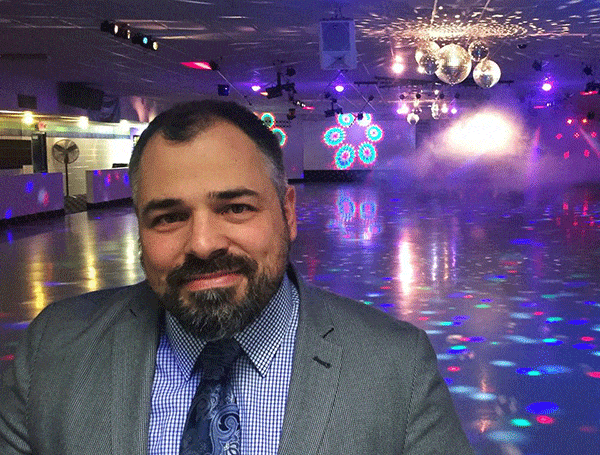 Steve Earley, aka Sure Grip Steve, is the Director of National On-Site Marketing for Sure Grip International, a roller skating brand. Steve travels the entire United Skates visiting skating centers, skate shops, and skating parties. Steve picked up his first position at a roller rink in 1989, where he quickly realized his passion for the roller skating industry. He has worked and managed several high-profile skating centers throughout the United States. Steve has had tremendous support for his Sure Grip brand throughout his career, and is excited to be a representative for the world's greatest skate company. Traveling the country makes him unique, and affords him a unique opportunity to promote the Sure Grip brand, while visiting a variety of roller rinks across the United States. His prominence in the industry has essentially made him the face of roller skating!
The Sure Grip brand is one that we are proud to carry at Southeastern Skate Supply! You can see a full list of skates on our site.
If you'd like to keep up with Sure Grip Steve, you can visit his Sure Grip site, and/or follow him on the following social platforms!
Twitter:Â https://twitter.com/suregripsteve
Facebook:Â http://on.fb.me/1PPO0Ic
Instagram:Â https://www.instagram.com/suregripsteve/