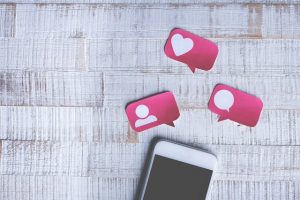 It's the start of a new decade, and a chance to make this the best year yet for your family entertainment center! People need stress relief now more than ever, and that means skating rinks, arcades, indoor playgrounds, laser tag, and other FECs have the opportunity to provide customers with the fun and memorable experiences they crave. Make this year the start of your very own Roaring 20s with these tips to generate more foot traffic at your FEC. 
4 Ways to Generate More Foot Traffic For Your FEC
Give Them Something to Talk About
No matter how classic and beloved your attractions are, you occasionally need to change things up to generate interest and excitement from the community and keep people coming back. Novelty is an important factor in people's spending decisions these days, so think about how you can set your FEC apart from competitors. A new attraction can generate not only buzz, but also revenue. 
Add new arcade games

or reposition existing games to grab customer attention.

Incorporate VR

(virtual reality) into your offerings. VR is projected to grow into a

$2.3 billion industry this year

. 

Bring in a new attraction

like laser tag, laser mazes, ropes courses, climbing walls, etc. 
Tap Into Experiential Marketing
Experiential marketing (also known as live marketing or event marketing) is an incredible way to connect with potential customers. Instead of waiting for customers to come to you, you go to them! For example, if you want to increase awareness of your business with local kids and parents, partner with a local elementary school to put on a skate day at the school! Bring skates and skate mates to the school gymnasium if they have a wood court or other hard surface floor appropriate for skating. 
Provide Entertainment for Everyone. 
One demographic that is often left out of family entertainment is parents of young children. Parents of toddlers can have a hard time finding entertainment options that the whole family can enjoy, so adding specific spaces or sessions catering to small children is a great way to hook new customers and create loyalty for years to come. Host a toddler-specific skating session once a week, or if you have room, you can even create a smaller practice area for little skaters—like a kiddie pool version of the big skating rink. You should also put the word out about your kid-friendly features like skate mate rentals.   
Another often overlooked group is families with special needs children, especially kids on the autism spectrum. Consider having a "sensory friendly" session once or twice a month and put the word out to schools and parent groups in the area. You can make these sessions more accessible for those with sensory sensitivities by lowering the volume of music and announcements, or keeping things quiet altogether; by keeping lights dimmed slightly; and by reducing strong smells, for instance, by keeping the popcorn machine off temporarily. 
Get With the Times.
It's 2020, and the future is now! Many skating rinks and other FECs have a reputation for being "old school." While the retro vibes are great for 80s night, you need to be engaging with your customers via the technology and apps that are part of their everyday lives. Manage your social media and online presence, pay attention to your online reputation (what people are saying about your facility, customer service, etc. on rating sites like Yelp, Google, and TripAdvisor) and integrate technology into the experience of your FEC when possible. There are lots of great ways to use technology to your advantage, from email and text subscriptions that let you send offers directly to your customers, to geotagging your location on Instagram or Snapchat.
Cheers to another incredible year in family entertainment!