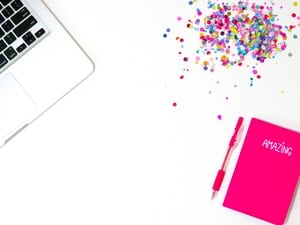 It's hard to believe that the year is over, let alone that we're closing out a whole decade! But here we are, and 2020 is upon us. If you haven't started planning your skating rink events for the year, it's past time to get started. Check out these event planning tips to ensure this is the best year yet for your skating rink or family entertainment center! At Southeastern Skate Supply, we have everything you need to execute awesome events, from rink equipment to skating rink business guidance. 
Skating Rink Event Planning Tips
Look at the big picture.
Planning out your events for the rest of the year might seem daunting, but it can be really helpful to at least get an overview of the year in mind. You can always change event details if needed, but knowing approximately what and when your events will be will help you plan accordingly and ensure that you're not scrambling to come up with ideas and execute them at the last minute. 
For example, go ahead and block out your major holiday events, closures, etc. Do you already know you're going to have a big Valentine's Day event, or that you'll be closed on Easter? Schedule those on your calendar, and consider using an event planning template to help you stay organized. You don't have to have all of the answer now; you can fill them in as you go. 
Bring partners on board as soon as you can.
If you know you're going to be working with other organizations on your events, reach out to them as soon as possible to decide on basic items like dates and times. For instance, reach out to local schools now to book end of the year parties or school fundraisers. If there's a particular charity you want to work with in 2020, go ahead and let them know that you'd like to plan an event together. (This is when it will be helpful to already have your major holiday events planned out!)
Nail down the details. 
You don't have to have every detail of every event for the whole year planned out in January, but you can probably go ahead and fill in some of the basic information for events on your calendar. (For instance, school break skates end at 11 pm.)
Try to have the next quarter's events planned out well beforehand, so you can take a beat to decide how you need to prepare for and market your skating rink events. 
Get the news out. 
Once you have the next few months of events planned, you can divert your energy to marketing those events. Paying for social ads might be effective for your skate center, but don't neglect old-school options too! Submit your events to the local city, county, and/or Chamber of Commerce calendars; let the local news and radio stations know what you've got going on and invite the to do a remote event from your location; create Facebook event pages and encourage people to RSVP and share for more reach. 
Don't forget to stock up on novelties before big events, and keep your rink equipment updated to ensure an optimal customer experience. 
Whatever you have planned for 2020, we wish you all the best. Thank you to our customers for another fantastic year!