As parents, we tend to feel uneasy as our kids get up on skates for the first time. And if your child is extra ambitious, sometimes this feeling never ceases. To give yourself peace of mind, it's important to be aware of precautions, safety measures and overall skating tips to prevent your child from getting hurt!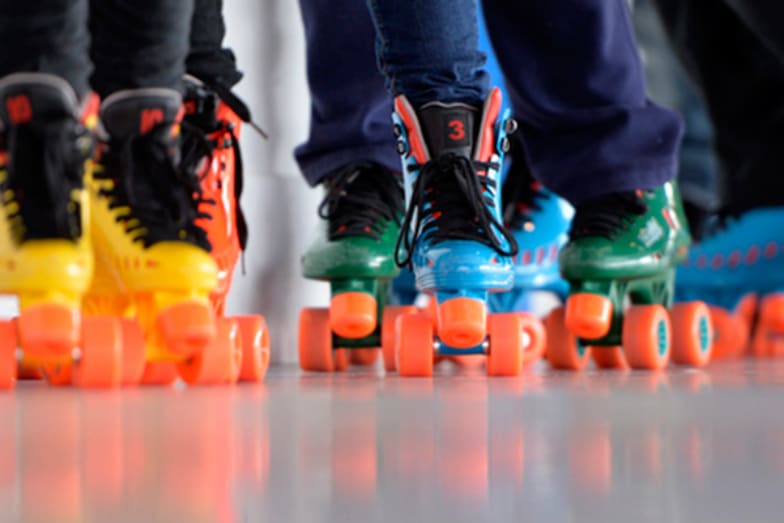 Why is skating safety important? 
Inline skaters tend to skate in areas surrounded by other athletes; like parks where there are bicyclists, skateboarders, joggers, etc. This means a bigger chance of a painful collision.
Most injuries are caused by a lack of balance, and those who go down typically fall on a hard surface. So having the protective gear will minimize the casualties!
What gear should my child have? 
Helmet. This is the most important piece of equipment. Without it, you can have a major head injury! Pick one out that is snug on your head, extends farther into the back of your skull (in case of a backwards fall), and fasten the straps snugly under your chin so it won't fall off.
Skates. Oddly enough, skates that aren't the right fit can also cause injury! Make sure the skates you choose are comfortable, sturdy and provide great ankle support. Also make sure wheels and brakes are tightly secured, and the buckles are in good shape. Check out our parents guide to buying skates for kids!
Pads. In addition to the skull, the most common places for injury are knees, elbows and wrists. We highly recommend getting pads for each of these areas. They should have a cushion interior material, but a hard exterior on the outside to prevent injury.
Correct Clothing. If you're still worried about scrapes and cuts, wear a long sleeve shirt and jeans to minimize the damage. If you're doing some heavy duty skating, consider getting a mouthpiece as well.
The most important advice we have for child skaters is to work your way up. Start off in an empty parking lot or driveway when you're first learning, and build your way up to parks. Always make sure you're on a smooth surface, and far away from any traffic! Make sure the weather is suitable for skating, give yourself plenty of space and do a quick 5 minute warm up before jumping into any serious skating.
And there you have it!