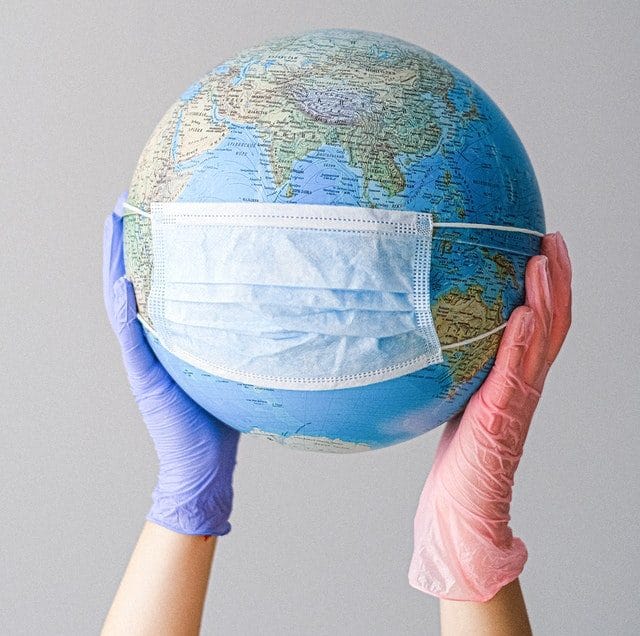 Food and family entertainment centers go hand in hand, which poses a challenging set of new questions for FECs amid the COVID-19 pandemic. How can you continue to run your cafe, snack counter, or other food service operation while keeping your customers and employees safe and preventing the spread of coronavirus? Keep reading to learn some restaurant safety tips for family entertainment centers.
COVID-19 Food Safety Tips for FECs
Go Menu-less. 
One easy way to reduce contact in the process of ordering food is to go menu-less! Consider posting a QR code that customers can scan on their phones to view your menu, or even using an online ordering system for a completely contactless transaction. 
Provide hand sanitizer at each table. 
In addition to making sure that all restrooms are stocked with soap and paper towels, that signs are posted reminding guests about hand washing and sanitizing, and that hand sanitizing stations are located throughout your facility (especially at high-touch areas like ticket booths or skate rental counters), you can also ensure customer safety by providing hand sanitizer at each table. Simply placing a pump-top jug of sanitizer at every table with a "Please remember to sanitize your hands!" sign makes it quick and easy for customers to enjoy a germ-free meal. 
Remove condiments from tables.
Think about how many people can touch a salt shaker or ketchup bottle during the course of an hour, much less a busy afternoon or evening. Remove condiment bottles and salt and pepper shakers from all dining areas and instead keep them behind the counter with your staff. Staff can provide individual items to customers by request, and wipe them down with disinfectant between uses. 
If you don't want to deal with disinfecting the bottles between customers, you could instead purchase individually packaged condiments/spices or use condiment containers to portion out condiments in the kitchen. However, due to the extra cost and waste, you may need to charge for dips/sauces to recoup your costs. 
Make sure tables are
at least
6-feet apart.
Social distancing is even more important in areas where guests will have their masks off to eat and drink. Measure off 6 feet between tables to make sure there's enough room, and don't let patrons move them around without asking. If you have stationary seating like booths or bar stools, you may need to get creative to block them off so customers don't sit in those spaces. 
Sanitize tables/chairs between uses and mark with a sign that says "This table has been sanitized" to ensure safety to your guests. 
Require employees in food service areas to wear masks AND gloves at all times. 
In addition to requiring your staff to wear masks at all times, any food service employees should also wear gloves and be trained on the importance of changing gloves when contaminated, torn, or compromised in any way. You should also be monitoring compliance to ensure that employees are wearing their masks properly—a mask worn around the neck or under the nose is not effective.   
Keep abreast of the latest updates from your local health department and the CDC to make sure you're operating as safely as possible, and be sure to check out these guidelines for restaurants and bars from the CDC.