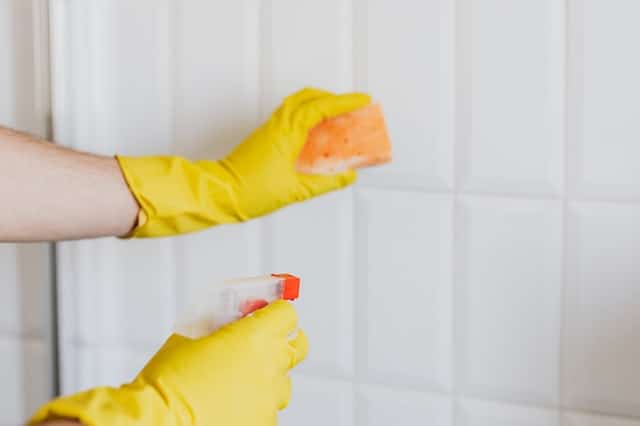 You've made a COVID-19 safety plan for your skating rink and you're working hard to impress your guests in this "new normal." You may have even deep cleaned your skating rink during the shutdown, or completed some upgrades or remodeling projects. But are you missing some important cleaning opportunities? These are some of the (un)usual suspects that are easy to overlook, but can definitely benefit from additional attention in your cleaning routine. 
Commonly Overlooked Areas When Cleaning and Refreshing Your Rink
Restrooms
Restrooms are an easy area to overlook, but the cleanliness and design of your bathrooms can actually make a big difference in how customers perceive your business. Ask yourself:Â 
Could our bathrooms use an upgrade? 

Are our paper towel and soap dispensers touchless? 

Do we have seat covers available? 

Are the changing tables sanitized regularly, and is there sanitizer available for customers? 

Is the trash touchless? Does the door need a

touchless opener

?
Menus and Signage
Signs are a frequently overlooked area that can get pretty grubby if left out of the cleaning rotation. Menus are another "usual suspect," and they are particularly important to sanitize because they're handled by so many people before eating. Add a menu wipedown to your cleaning protocol, or better yet, switch to a no-contact solution like a menu chalkboard, digital menu board, etc.
Redemption Counter and Prizes
You probably have everything behind a counter, but if not, consider rearranging your displays to prevent kids from digging through the prizes with their (possibly germy) hands. 
Walls
These surfaces are all around us and typically get touched a lot at FECs, but walls are easy to overlook. Consider giving your walls a fresh coat of paint, or better yet, commission a local artist to paint a custom mural for your skating rink. This can even be a marketing opportunity and selling point, especially if it's a photo op mural that people want to be photographed in front of! 
You can also spruce up empty walls by getting prints made of favorite photos from your rink. Turn it into a contest and have your skaters send in their favorites to be immortalized on the wall. 
Curb Appeal
While not strictly a cleaning tip, keeping an eye on your curb appeal is always a smart move. First impressions matter, and you want your entrance to make a good one, setting expectations for what visitors will find inside. 
Furthermore, perception is reality—a well-kept and appealing exterior communicates to your customers that your facility is clean, safe, and professionally managed. Sweep those sidewalks, freshen up the landscaping, and if needed, upgrade your signage. You might even draw some new customers who have never given your skating rink a second look!