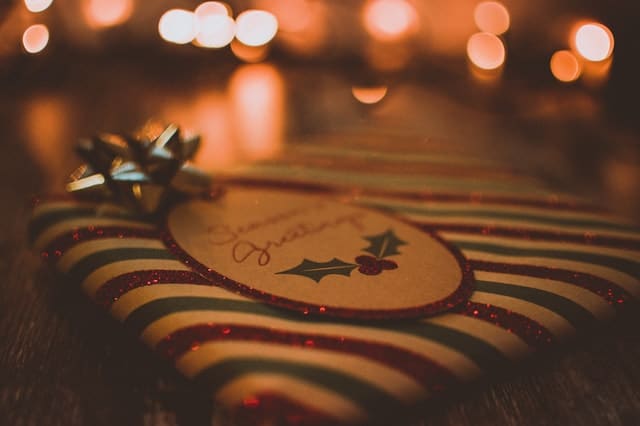 This year has been a great example of the saying, "Time flies whether you're having fun or not." 2020 has been a challenging year in many ways, which may be why people are so much more excited for the holidays to arrive. After all, who among us couldn't use an extra dose of Christmas cheer or holiday sparkle after months spent stuck at home and isolated from loved ones? Fortunately, the year hasn't been all bad… At least we have roller skating TikTok to keep us entertained, and some awesome new skates to put a smile on your favorite skater's face. Keep reading for our roller skating gift guide to help you play Santa this season!
The Best Holiday Gifts for Roller Skaters
Deck the halls and let the good times roll, because roller skating is more popular than ever and it's here to stay. Whether you're shopping for a die-hard rink rat or an eager newbie, these holiday skating gifts are sure to put you on the "nice" list. 
A sturdy and stylish skate bag
Tying the laces together and slinging a skate over your shoulder is one way to transport them… But for the sake of the skates (and your back), a skate bag is the way to go. There are plenty of styles of skate bags to choose from, so you can pick the perfect one for the roller skater on your list. Make sure it will fit the style of skates they have—depending on how spacious or tailored the bag is, it may or may not be able to fit certain types of skates. For example, the higher boot of an artistic skate won't fit in the compact bag of a low-cut speed skate.   
Useful roller skating stuff
When it comes to stocking stuffers, any skater will love a stocking full of useful roller skating stuff, like a skate tool, bearings cleaning kit and lubricant, toe stops, etc.  
Fun skating accessories
Stocking stuffers shouldn't all be practical. There are plenty of fun roller skating-related goodies to add to the mix, like colorful laces, fun socks, light-up wheels, pom poms, and more. 
New skates, obviously!
Yes, we're skating—or rather stating—the obvious, but any skater would be thrilled to get a fancy new set of roller skates from Santa. We've received a big shipment of new quad roller skates, including glittery Rollr Grl Astras in gold/black/clear and silver/black/mint and some incredible Rollr Grl Lilly skates in pink/mint ombre and lavender/mint ombre.   
Roller skating lessons or admission
Last, but not least, support your local skating rink! Roller skating lessons are an amazing gift for new skaters or skaters who want to learn how to take their skills to the next level. You can also give a gift certificate for skating rink admission. Combining a physical gift like skates with an experience like skating lessons makes for the perfect, memorable gift that they'll remember for years to come. Shop small and shop local on Small Business Saturday, and every day!